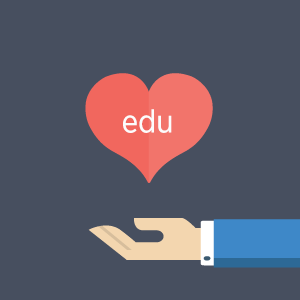 2016 Voice Talent Spring Internship
Branded Bridge Line is offering a Spring internship to those interested in a professional voice over career or interested in online voice over casting. This internship is available to anyone looking to gain real world working experience, as well as important industry skills and knowledge. They say the best teacher is experience, and there is no better experience than the hands on training and skills you can acquire working with people in your field.
This internship is open to any and all college students, regardless of major or field of study. Applicants should be located within the United States and have access to recording facilities such as a computer, microphone and appropriate software.
Job Description
Branded Bridge Line is a conference call service provider. A key aspect of our value proposition is to provide professionally recorded greetings for our subscribers. While interning at Branded Bridge Line, you can expect to be involved in day to day tasks of recording professional greetings for our new subscribers. We will provide valuable feedback and guidance on your work to help refine your skills. There are many benefits to this internship. The work experience and skills you gain will help to further your education beyond just that of the classroom. This hands on and personal attention will help to strengthen and build upon the skills you have already learned in school. This is a paid internship and compensation will be discussed further along in the application process. The winner will be announced in January 2016. The internship will begin on February 1, 2016 and run through May 31, 2016. It will require 5 to 10 hours per week.
What we are looking for in an intern
Only the most qualified and eager applicant will be chosen for this coveted position. The applicant we are looking for should display these qualities:
Effective organization and time management skills
Ability to speak naturally and professionally
Desire to learn more about the telecommunication industries
Forward thinking, a critical mind that is always looking for new ideas and techniques
Computer and recording skills
Access to recording equipment and software
Recruitment/Application Process
If you are interested and want to apply, we will begin accepting applications beginning September 1, 2015. To apply please
send
a demo reel and your resume to info@brandedbridgeline.com by December 31st, 2015. In your demo reel, get creative, use different character voices and styles. The content can be fictitious that you create yourself for a variety of situations. The more creative, the better! Your resume should include your current school, current year in school, field of study, relevant work experience, and relevant courses. Also, feel free to list any skills you might have or activities you have been involved with that you feel may be pertinent to the professional voice over industry. We will review the applications in January and announce the winner on January 15, 2016. If you have any further questions you can reach us at our
email
or by calling us at this number (404-800-1877)
Important Dates
9/1/2015:        Application window opens
12/31/2015:  Application window closes
1/15/2016:     Winner is announced
2/1/2016:       Internship begins
5/31/2016:    Internship ends