Branded Bridge Line + Industrious
Partnering to give your company conference calling, reimagined.
Dedicated lines mean your own phone number
PIN-free Conference Calling
Professionally Recorded Voiceover Greeting
Tie lines together from any country
Support from Our In-House Team
Use coupon code "INDUSTRIOUS" for a 10% discount for 2 months on any plan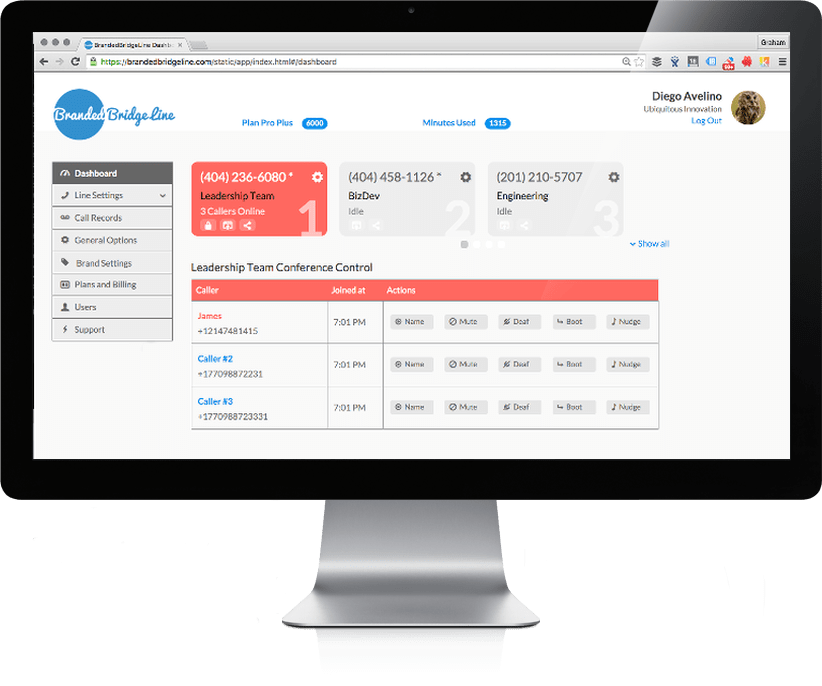 Pin-free Conference
Eliminate the burden of dialing a PIN to get into your conference call.
Browser Call Management
See who's on, see who's speaking, lock your call and mute caller's lines.
Free Call Recordings
Record your calls for an audio reference, even have them transcribed.
Professional Voiceover
From the moment the call is answered, your brand shines with a professional voiceover.
Round Up
Add participants who forgot or are late with outbound calling
Toll Free Numbers
Give your customers toll-free access to your conference calls.