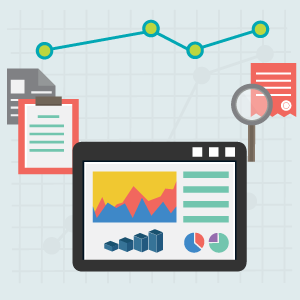 Conference Call Providers...
Conference call providers are not all equal. Few balance the equation of Professionalism, Feature Set and Affordability and then layer on reliability and sound quality. Some conference call providers prioritize low cost by providing a bare bones service for an "all you can eat" price. These same service providers often hijack your brand by announcing their own brand on your call as a shameless advertisement for their conference call service. Other conference call providers position themselves as the elite and make you pay a premium for their brand name.
Know what attributes are important for you in choosing the best conference call service for your business.
Professionalism with your Conference Call Service
At Branded Bridge Line, we made a commitment early on to provide a unique twist on the conference call. We wanted to help you extend your brand to a significant customer touch point by including a free, professional recording to greet your participants as they arrive on your conference call. We polish the greeting by using some of the top professional voice talent available to create your branded recording. Decide what image you want to portray, choose either gender and pick from a variety of accents for your greeting. We've never not been able to meet a subscriber's request. Free conference call providers sound free. Your clients will hear the difference.
Affordability in a Conference Call Provider
Stepping away from free doesn't mean your conference call provider has to be expensive. With the significant reductions in telecommunications costs and cloud-based infrastructure, the cost of conference call services has fallen. Branded Bridge Line can offer reliable service through diverse carriers for pennies a day. We include the same features in every plan, as well as include international conference calling standard with all plans. Find a plan that fits your needs. If you don't quite know what your needs are, use our calculator to help you determine the best plan.
Conference Call Service Providers who offer Rich Features
Branded Bridge Line was designed and built from the ground up. We specifically focused on providing functionality that would streamline the conference bridge experience with the goal of making it more efficient and having fewer headaches. Whether you want to add a participant who forgot about the meeting by calling them from your dashboard or you want to mute the background noise of all participants or even "nudge" the person who was caught multi-tasking and not paying attention, the features are there for you and new ones are coming every day. So use your conference call bridge in the simplest way by just dialing the number and joining or log on to your full-featured dashboard for efficient call management functionality. Either way works!
The Conference Call Provider Tailored for You
With today's global market, bringing a team together to collaborate or pitching your clients has become more challenging. Branded Bridge Line offers highly customizable international conference calling configurations that can bring people together from all over the world without having call participants dial internationally. We provide numbers in over 80 countries and can tie them together in any configuration.  Contact us to find out more.