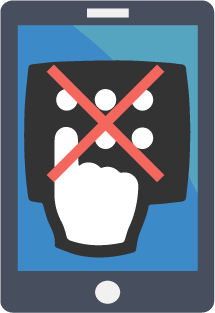 Pinless Teleconference Services
Never pull your car over to dial a PIN for your teleconference again. Teleconference services should be easy and efficient.  Branded Bridge Line offers
dedicated conference lines
that don't require
PINs
or access codes. So put your conference number on speed dial and never be late again. If you prefer your conference bridge have added security, you have the option of adding a moderator PIN and/or a participant PIN through the Branded Bridge Line
conference call management
Interface.  You control what the PIN is and whether it's on or off.
Try a 14 day Free Trial
Simplified Teleconference Services
Many teleconference services require users to dial long PINs or access codes to enter their conference call. At Branded Bridge Line we designed our service from the ground up to be simple and easy to access. To start a teleconference, share the dedicated phone number with your participants, dial the number and you're ready to go. You don't have to search for a PIN or try three times to dial it correctly.
Dedicated Teleconferencing Services
What makes it possible to simplify our service is the fact that we provide you dedicated teleconferencing lines. You pick the area code or country you want the conference line in. It's yours and only yours to use. We offer phone numbers in any area code in the US and in over
50 countries
. We even offer those hard to get area codes. A
212 area code
would be impressive to your customers. Have international customers? No problem, with our dedicated lines, we can tie many lines together so that your international customers can dial a local number and access a conference call in another country.
Extra Security When You Want It
Branded Bridge Line's teleconferencing service is built on tier-1 carriers to provide a secure, reliable service. We offer advanced
conference call management
features that allow you to monitor who's on your call and lock people out. But for those companies who want the added security of PIN access, we let you set them up on any of your lines.
More Teleconferencing Features