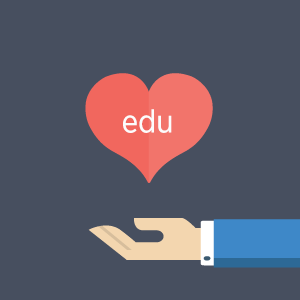 2015 Communications Scholarship
Great communication skills are the backbone behind any good relationship. Branded Bridge Line is a conference call service provider that understands the importance of the effective exchange of information. Competent correspondence plays a vital role in our everyday lives and we would like to highlight the emphasis students put on having these necessary skills. This is why we offer a generous scholarship to college students. Good writing pays off.
Scholarship Award
The student with the most compelling essay written on one of the topics provided below will be awarded a $500 scholarship.
Deadline
Submissions must be submitted no later than August 31, 2015
Submission Rules
Essay should be free of syntax errors and spelling mistakes. Any essay with gratuitous grammatical problems will be rejected.
Essays should be submitted in word document form (doc, docx)
Essays must contain 500 words, minimum
Email your essay to info@brandedbridgeline.com by August 31, 2015. The subject line should read: Branded Bridge Line Scholarship and the body of the email should include the following information: essay in an attached document, full name, address, phone number, school name, date of birth, and name of parent or guardian (if under 18)
Eligibility and Requirements
Applicant must be enrolled in either an undergraduate or graduate program at an accredited college or University in the USA or Canada during the 2015 fall semester. International students are welcome
One submission per person
Submission must be in by August 31, 2015
The winning essay submission will be featured on the Branded Bridge Line website and distributed on our social media accounts.
Winning applicant will be notified by Sept 15, 2015
Essay Topics:
How effective communication has positively influenced your life Write a 500 word essay about a time when good communication skills helped to avoid a potentially problematic situation
How important are good communication skills? Why do you think it is important to have good communication skills? Write a 500 word essay on what these skills are and why the are important in everyday life.
What makes someone an effective communicator? ­ Draft a 2 page essay on what you think it means to be an effective communicator. Explain what good communication skills are and why it is important to be able to communicate effectively.
­
Explain the importance of verbal communication in the digital age. ­ Write a 500 word essay on the importance of verbal communication in a time dominated by email. Why do you believe good verbal skills are necessary today?
Recall an incident where a problem could have been avoided with proper communication.Draft a 1,000 word essay explaining a problem that has occurred in your life that stemmed from poor communication skills. How could proper communication helped to remedy this situation?
­
How has social media affected the way we communicate? ­ Do you believe social media has had a positive or negative affect on the way people communicate today Create a 1 page essay detailing how social media sites have changed the way we communicate with each other, for better or worse.