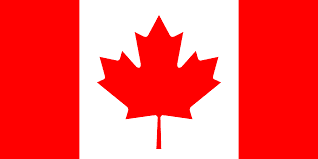 Best Conference Call Service Canada
Branded Bridge Line has been offering conference call services to Canada since 2012. We are proud to provide the same professionally branded service that make us one of the best conference call services in the US. We offer numbers in all of the Canadian area codes as well as toll-free numbers that are accessible from Canada or the US.
Our value proposition is built on building up your brand, not ours, so you can be successful. With ever plan, we provide you with a professionally recorded greetings that will highlight your brand and instill confidence in your customers.
Wide Variety of Affordable Plans
We have plans for the innovative startups that are operating on a shoestring budget and enterprise level plans for large companies that want to provide quality conference calling to its employees and customers. If you don't see a plan that meets your needs, contact us and we'll figure out something that works for you.
Canada is one of the global leaders of the entertainment software industry and a leading exporter of aircraft, oil, and lumber. We recognize that being one of the top 10 GDP ranking nations in the world requires access to global trade and international conference calling to support that trade. Our service provides dedicated conference lines in over 80 countries worldwide. Start a free, 14-day trial today.