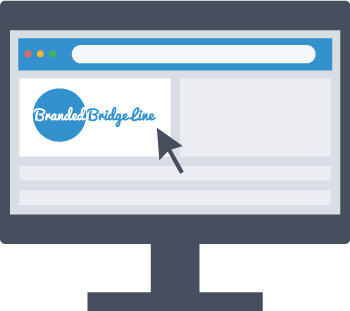 Conference Calling with Screen Sharing
Enjoy better, more efficient conference calls when you share your screen with your callers. Sharing slides, a browser window or an entire screen is essential for powerful meetings and Branded Bridge Line includes screen sharing in every plan. It's simple to get started and does not require your callers install programs on their desktop.  Just send callers your dedicated screen sharing link with the call in phone number. Your callers can click on the link and immediately see what you're sharing. 

An efficient conference call means more time to work and less time on the phone!
Don't think you need screen sharing?
First of all, it's free, so you may as well take it in case you need it. But you will find that even if you don't have a presentation to share, just having someone share their screen while they document action items and take notes during the call will help everyone on the call have the same understanding. Verbal communication is imperfect.
No! We are not a screen sharing or webinar company that offers conference lines. We are a conference call service that provides you with a screen sharing option. Making calls using Branded Bridge Line is always simple and fast. Just share your phone number with your callers, dial the number and your meeting begins. You decide if you want to use screen sharing for a particular call. If you'd like to share your screen, there is a screen sharing link dedicated to each of your conference numbers, just send your callers the link to the line you will be using.
Does it cost extra to use?
No, our goal is to provide you with better, simpler meetings. We include screen sharing free of charge in every plan so that you have all of the tools you need to have a better meeting.
More Conference Calling Features