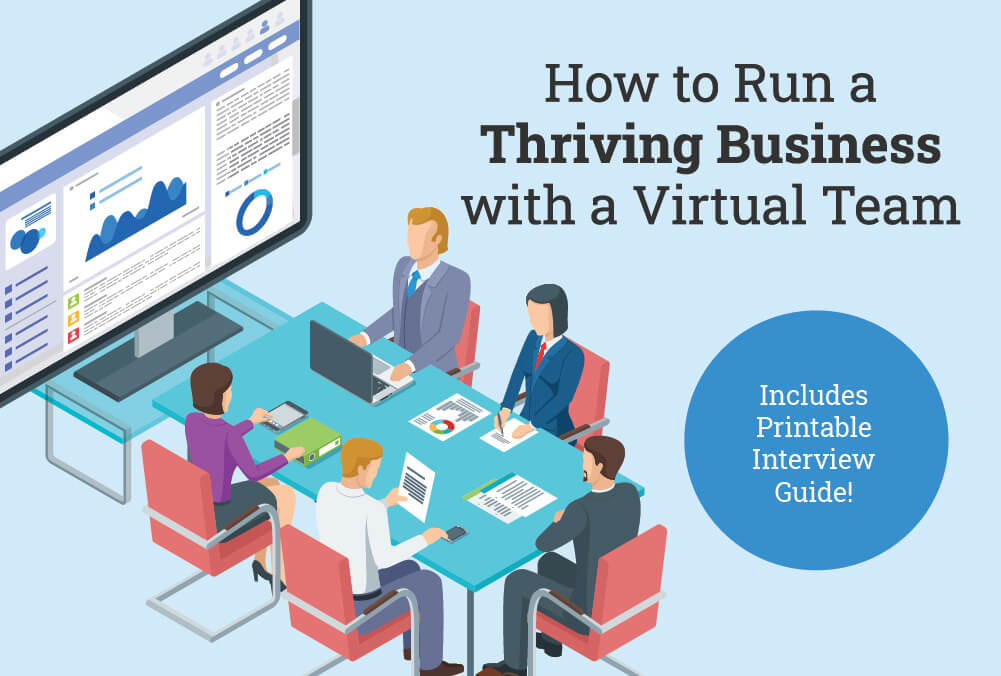 Running a Successful Business with a Remote Team
Now, more businesses than ever have workforces made up of remote team members living all over the world. In fact, 4.7 million people work at least half of their hours from home, according to Global Workplace Analytics. While it may seem a little daunting to communicate with your team virtually every day, there are certainly advantages of having a virtual team. 
If you're running a business of any size and looking to lead, build, and maintain a successful virtual team, know that you can do it successfully given some basic guidelines to follow and tools to adopt. There are several pros and cons of virtual teams as well as challenges in hiring and maintaining the right remote team members. We're here to help you understand and overcome these challenges so you can run a thriving business with an effective virtual team. 
You need to know how to effectively communicate with your employees and help virtual teammates communicate with each other by establishing the right policies and processes. You'll need to know how to successfully lead your virtual team, and ultimately how to measure the success of your business. Read on to see how setting up and working with a virtual team—by using the right strategies and tools—can help set your business up for success.
Top 6 Benefits of Virtual Teams for Small Businesses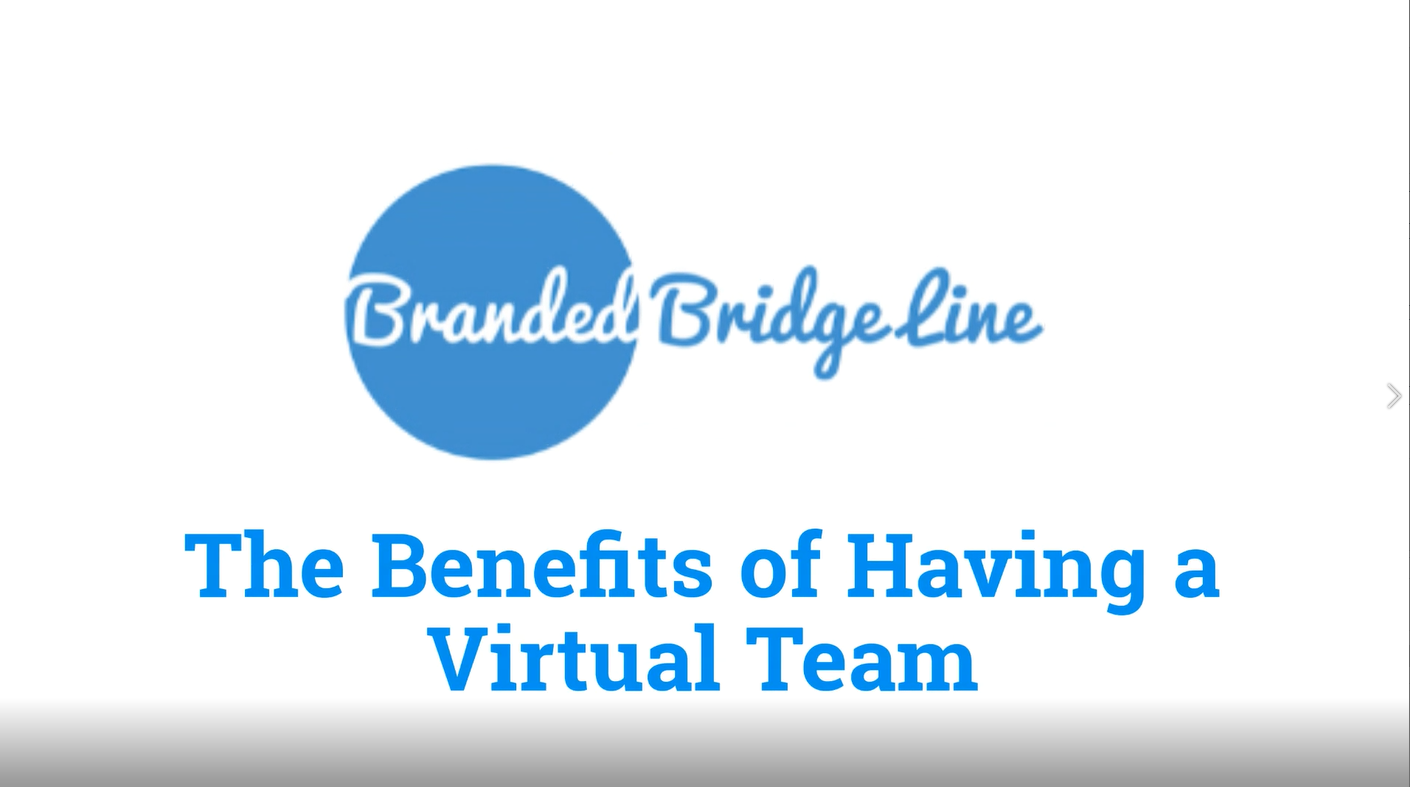 There are a lot of benefits of virtual teams to growing businesses. Some advantages of virtual teams include eliminating the need to pay for an office space, the opportunity for team members to have more flexibility in their lives, an expanded talent pool, and the ability to create a new "office" culture. All these benefits and more can lead to improved productivity and performance. That's good for them… and great for you!
Reduced overhead

. Let's face it, rent and utilities aren't what most people look forward to spending money on. So why not say "no" to paying for office space and all that goes with it?  One of the benefits of a remote team is that you can work from anywhere, as long as there's an internet connection, open lines of communication, and the motivation to get things done.  With all the office rent money you save, you can plan meetups for you team, an unforgettable annual holiday party, or take your employees on a team-building trip!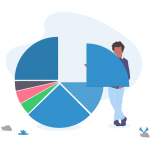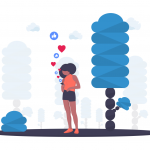 Improved work-life balance

.  Flexibility is the key to a true balance between professional and personal life.  With the right team and leadership, the work is getting done on time, the quality is there, communication is happening, calls are joined, emails are sent, and clients are happy.  Is there really anything wrong with allowing team members to (reasonably) set their own hours?  The ability to work on your own schedule every day is a huge advantage of virtual teams that's rarely afforded to in-office employees.
Employee Retention

. Increased employee retention is another big benefit of a virtual team for your business and bottom line. What keeps people from leaving a company? Is it pay, benefits, happy hours?  For many employees, the flexibility of a remote role is enough to keep them on board for the long haul.  If you go the extra mile to make sure your team feels valued and heard, you'll have even better chances of reducing turnover.  At the end of the day, employee retention saves your business time and money by eliminating the need to expend resources on hiring and training new employees.  Flexibility is the key to a true balance between professional and personal life. With the right team and leadership, the work is getting done on time, the quality is there, communication is happening, calls are joined, emails are sent, and clients are happy.  Is there really anything wrong with allowing team members to (reasonably) set their own hours?  The ability to work on your own schedule every day is a huge advantage of virtual teams that's rarely afforded to in-office employees.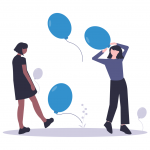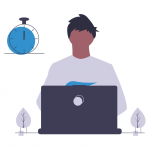 Increased productivity. Evidence of having a virtual team that's truly working remotely is in the quality of their work, and how much of it they're getting done. In a 2015 report, 2015 study by Connect Solutions, an astounding 77% of remote employees reported higher productivity when they worked off-site. Not having to commute also saves employees time and money—and positively impacts the environment with fewer cars on the road!
Access to a global workforce. One of the biggest benefits of having a virtual team is the expanded employee pool you can choose from. Regardless of location, top talent is out there, waiting for the right opportunity. As a business owner, you know it's quite the feat when you find people that have the right experience, skills and attitude for your business. Whether they're in Croatia or Connecticut, your global virtual team is not limited by location when you have a remote workforce.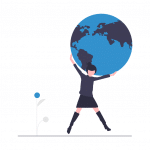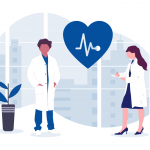 A safe and healthy team. Your employees' health and safety are top priority, which makes having a virtual team such a good idea. There may be circumstances out of your control that make in-person meetings less than ideal working environments (e.g. if the flu is going around the office). Having a virtual team eliminates the need to worry about the potential health and safety risks of an in-office team, giving you and your employees peace of mind.
The Top 5 Challenges of a Remote Team
Even though virtual workers are separated by miles, they're still a team that needs to be able to come together to accomplish a common goal. Here are some of the biggest challenges to managing a virtual project team and accompanying solutions that can help.
Lack of communication and support. The more relationship-building and inclusivity is encouraged, the more virtual collaboration and communication will naturally happen. Set clear expectations for communication as well as initiation and response among your team members. Be in touch with and support your people, whether it's via email, phone, or chat, and keep it consistent.
Lack of team building. Going it alone might work for some, but not when you're running a business that relies on shared responsibilities and working towards the common goal. Virtual teammates need to bond and create trusting, strong relationships to ultimately produce high-quality work. A good way for remote teams to connect is, quite simply, through eye contact! Encourage screen sharing to connect workers for virtual team meetings and help them stay engaged with each other by discouraging multitasking during calls. If possible, try to set up annual events where virtual workers can get to know each other in-person to further cultivate a sense of connection and trust.
Tracking work and time. You don't really know how your remote employees are spending their time, so give them tools to help them track their productivity. Harvest and Clockify are some of the most popular time-tracking tools for small and enterprise businesses alike. An effective time-tracking tool helps global virtual teams stay accountable to one another, especially when relying on each other for task completion. Another way to track work is to set up daily or weekly get-togethers (sometimes referred to as status meetings or stand-ups) so employees can talk about what's on the docket, due dates, and responsibilities. Accountability and meeting expectations matter, so creating touchpoints and check-ins is crucial for keeping the work flowing.
Scheduling challenges. Virtual meetings, calls, deadlines—they all need to be scheduled. You have team members everywhere and need to schedule conference calls for different time zones, so navigating schedules can be a challenge. Take some time to research calendar booking tools and choose one that's easy for anyone on the global virtual team to navigate. Small details like this can make a world of difference to your virtual team members. 
Confusing tools/software/technology. The more varied teams become, the more important it is to give them simple, easy-to-use virtual meeting platforms. This is not a "the more, the merrier" situation; it's a "choose the best one and stick with it" situation! Simplify the options, but don't be shy about switching them as your needs or team members change. For example, with Branded Bridge Line, you can customize your plan to your company's needs and make changes as your business grows. When you introduce a new tool, it's important to lead by example. Take the time to learn the ins and outs of the virtual team communication tools and software available for calls, instant messaging, and more so you can make the most informed decision for your team. For starters, you can keep conference calls simple by choosing a provider that provides unique dial-in numbers and pinless calling. 
reliable, simpler meetings?
We're determined to eliminate every possible headache associated with conference calling.  Start a free trial today and experience the difference.
Hiring the Right Virtual Team
As mentioned above, one of the greatest advantages of having a virtual team is the ability to hire people all around the world. Even if someone prefers to work from home, they still need to have the skills to be an effective team member. Here are some helpful questions to keep in mind when searching for the right individuals for your virtual team.
How are you searching for potential remote employees?
First things first: you need to find the right people to fill the roles that will help move your business forward. As Jim Collins writes in Good to Great:
"It is better to first get the right people on the bus, the wrong people off the bus, and the right people in the right seats, and then figure out where to drive."
When you're sourcing candidates for remote positions, make sure that you've defined your values, needs, and objectives, then communicated them clearly in each job posting. What are you asking people to bring to the table? Stating your needs up front about wanting to hire people who share your values, especially around communication and staying connected, can help you narrow down the candidate field more easily.
What level of training will they need?
Everyone has qualities or skills that need a refresh, but there's a difference between expanding someone's current skillset versus building them a whole new one. As you're assessing potential hires, stick to the job description you wrote and make sure each candidate has the necessary hard skills to help your business grow. At the end of the day, you may be investing a lot more time and energy upfront, and that may hurt the bottom line.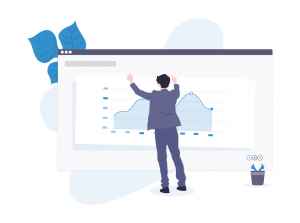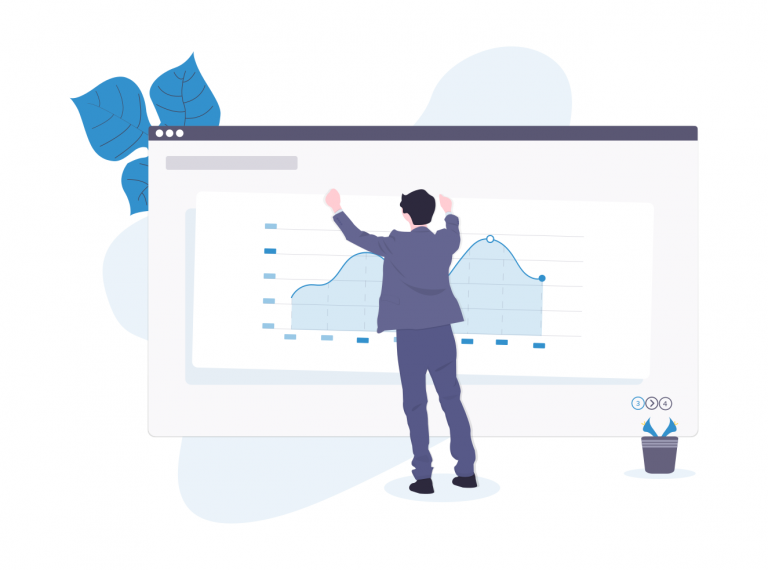 One of the defining qualities of an effective virtual team is accountability. When virtual employees can trust each other to get work done, they perform at their best. Team members should know what's expected of them, what their goals and deadlines are, and be able to execute accordingly.
One of the defining qualities of an effective virtual team is accountability. When virtual employees can trust each other to get work done, they perform at their best. Team members should know what's expected of them, what their goals and deadlines are, and be able to execute accordingly.
One of the easiest ways to gauge a potential hire's trustworthiness and accountability is to reach out to their references. What impression did they leave on their previous managers? Perhaps more importantly, what did their former peers think of them? If at the end of the interview process you don't feel you can trust them, don't work with them.
Accountable virtual teammates aren't slow to initiate one-on-one phone calls, virtual team meetings, emails, or any other type of communication that helps them get their work done. If during the interview process a potential candidate proactively reaches out to you for updates, that's a good sign they are action oriented. If, on the other hand, the potential candidate doesn't consistently return emails or phone calls, that could be a sign they are not ready for a remote role.
How to tell if they're a self-starter
Autonomy is one of the greatest challenges and benefits of virtual teams. As the businessowner, you cannot be by your virtual workers' side and in-person on a daily basis to make sure they're working on the projects that need to get done. You need to be able to trust that your remote team can focus on what's most important to the business and prioritize their task list accordingly.
As you're searching for your next potential employee, ask them how their typical workday goes. Do they write out a list of items they need to complete for the day? Do they have the capacity to start and lead projects? Do they know how to get approval and assemble the necessary resources to get things done?
How well do they communicate in writing?
There are all kinds of conversation systems available to keep virtual workers talking, whether it's conference calling, chat, or email. The trick is making sure that each person is communicating clearly about the work, and that individuals are remaining professional and polite with their other team members.
To identify the best communicators in your potential employee pool, pay close attention to the quality of phone interviews and email correspondence. Does someone consistently have typos in their emails? Do you find yourself re-reading emails from certain candidates because the messaging is unclear? Are your phone conversations thought-provoking? Or do they leave you wanting more?
Do you know how to lead effectively?
This isn't a question many managers or business owners may want to ask themselves but knowing your leadership and communication style—and the perception others have of you—is directly tied to employee performance and workplace satisfaction. When you work in a completely virtual environment, touching base via phone or video call is that much more important. At the end of the day, you could hire the best virtual team on the planet, but without the right leadership, they'll be ineffective.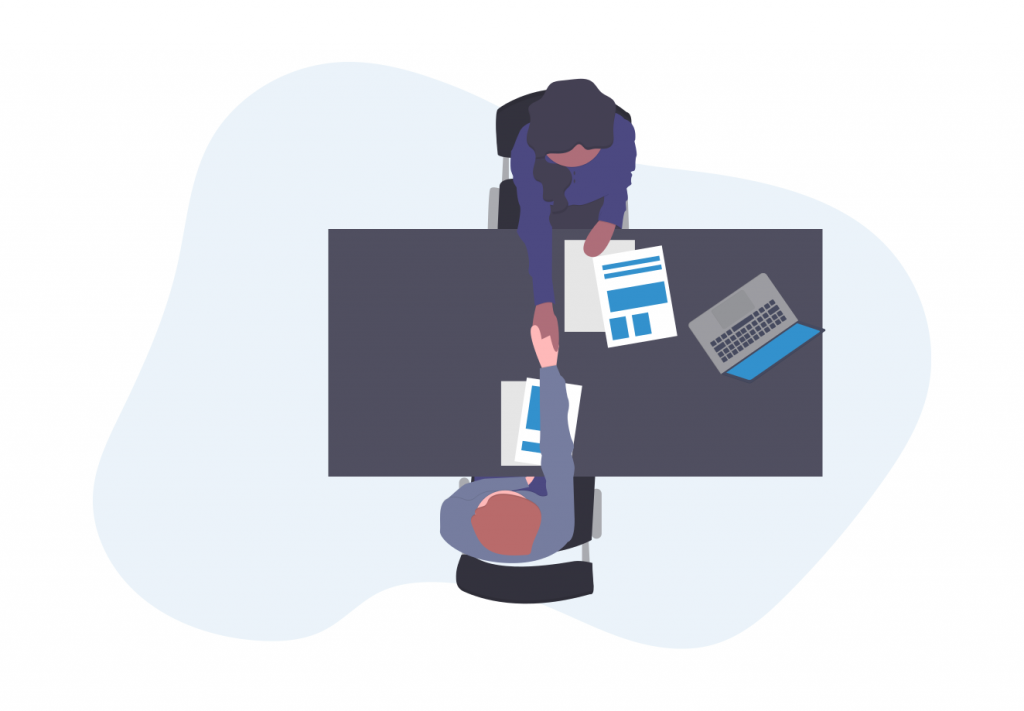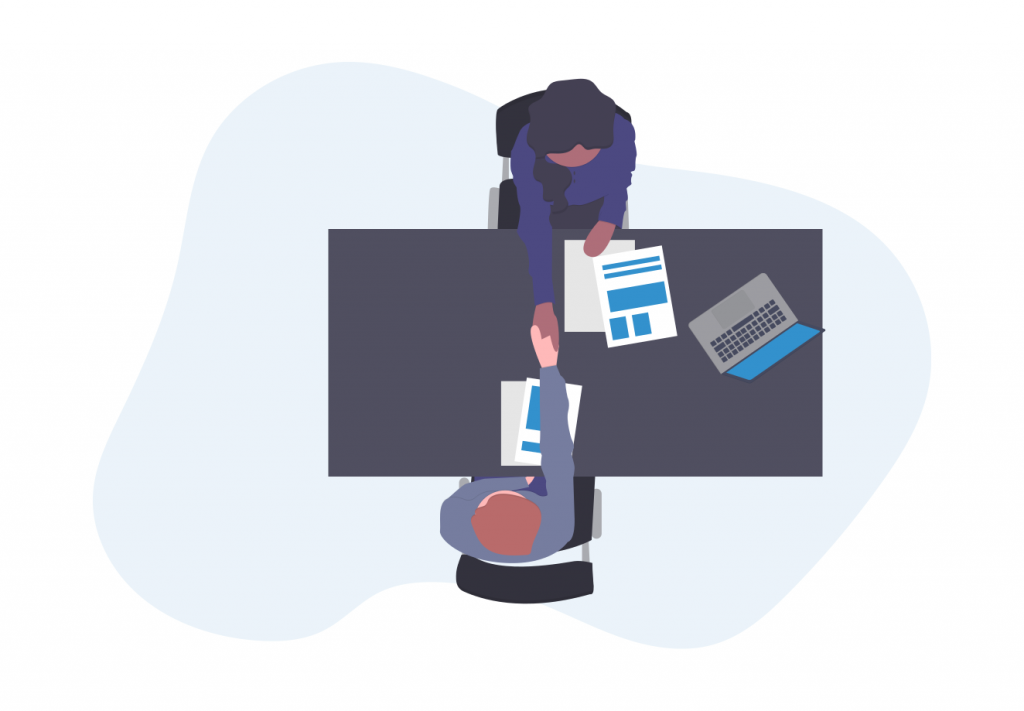 Once your team is assembled, lead by example: whenever you put a call on the calendar, be on time and make a point to over-communicate current wins, roadblocks, and requests to your team. Set up weekly conference calls with individuals or whole teams to help alleviate concerns and more importantly, show your virtual team that you care.
In between calls, it's important to check in regularly with your remote team members to establish regular, open lines of communication. It's as simple as sending out a daily status email or reaching out to your team members individually via chat.
Put Your Brand Front and Center with Branded Phone Conference Services
Start making strong impressions with a custom conference greeting of your own from Branded Bridge Line.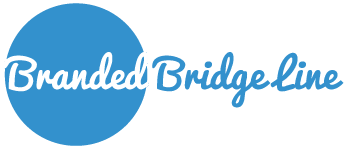 Communication is Key: Best Practices & Strategies
Virtual team communication tools and strategies are crucial for keeping your business on track. For example, establishing a regular cadence, like weekly status calls or daily stand-ups, is an easy way for each person involved to touch base with each other, talk about their individual workload, ask questions, eliminate roadblocks, exchange suggestions, and more. Make regular touch-bases a priority for your team. The more in-sync your team is, the smoother your business will run.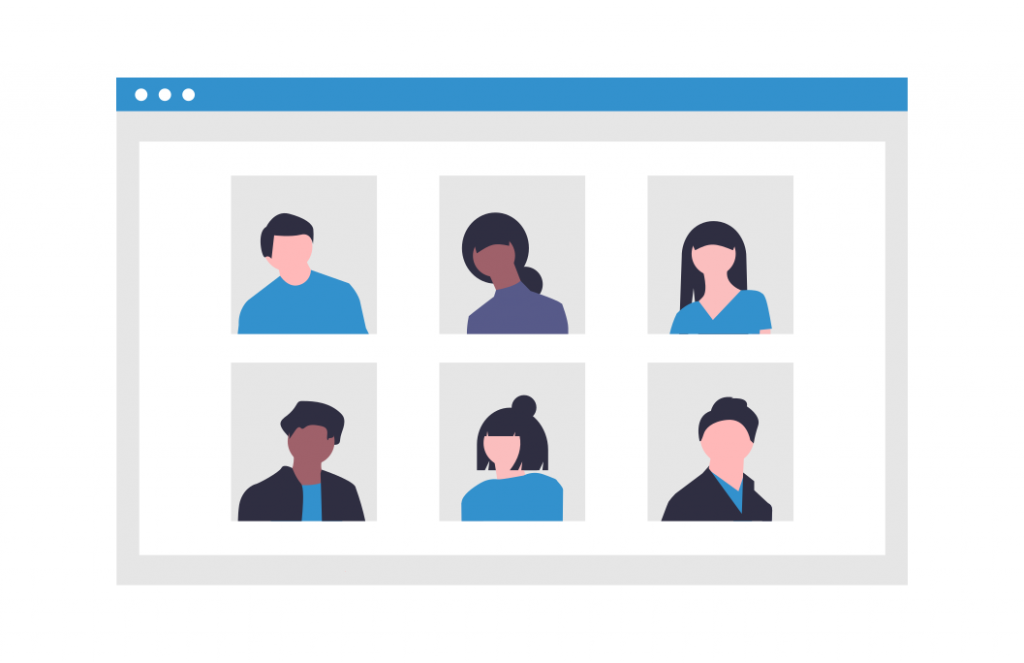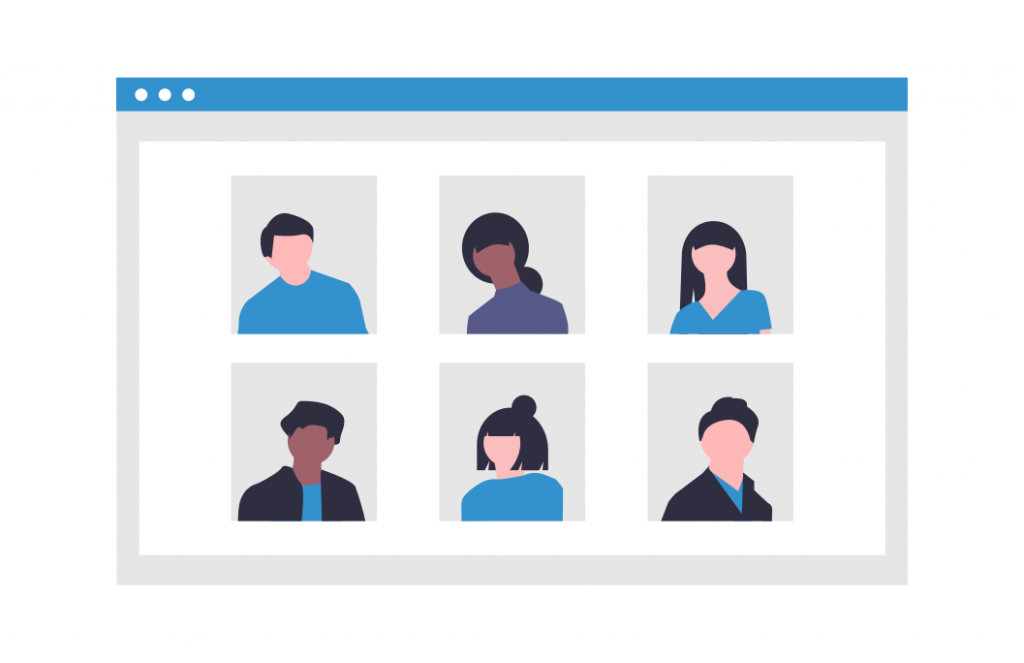 Be careful to avoid communication overload. Although it's easy to quickly fire off emails, updates, and instant-chat messages, the most important and priority items can eventually get lost. Think carefully about whether the information you're sending out applies to the recipient. Will each person find something actionable or helpful in what you've sent? Be mindful of the amount and type of messages you're encouraging, and how remote team members may prefer to be communicated with.
Communication Strategies & Best Practices
Choose a facilitator/leader for the call.
Prepare an agenda ahead of time.
Mute yourself when you're not the one speaking and call from a quiet location with minimum noise.
Create a backup plan in case connectivity is an issue.
Limit multitasking and make eye contact with others on video (if applicable).
Ensure all participants are included and have access to any shared on-screen content or online tools being used.
Leave at least five minutes for call participants to ask questions at the end.
If a team member is the quiet type or hasn't said much on the call, ask them specifically what they think about the ideas being discussed.
For digital communication like instant messaging, Slack or Google Hangouts offer easy-to-use interfaces that make both one-on-one and group chat a breeze (more on these tools in the next section). To ensure you're making the most of these virtual team communication tools, follow these best practices:
Keep emojis to a minimum unless they're meaningful to the conversation. Emojis can be useful in conveying the emotion and intent behind a message but lose their effect if overused.
Double-check your messages before sending; edit yourself! Consider installing a free app like Grammarly that will automatically check your writing for grammar and spelling errors.
Use direct, clear, relevant language. Read your messages out loud before sending—will the recipient understand what you're trying to say or ask?
Be polite and professional. Do not use these tools to chat about coworkers, clients, or topics unrelated to work
It's important to recognize that while instant chat is convenient for quick questions or sharing, it isn't a substitute for having robust conversations that would be more suitable and productive on a call.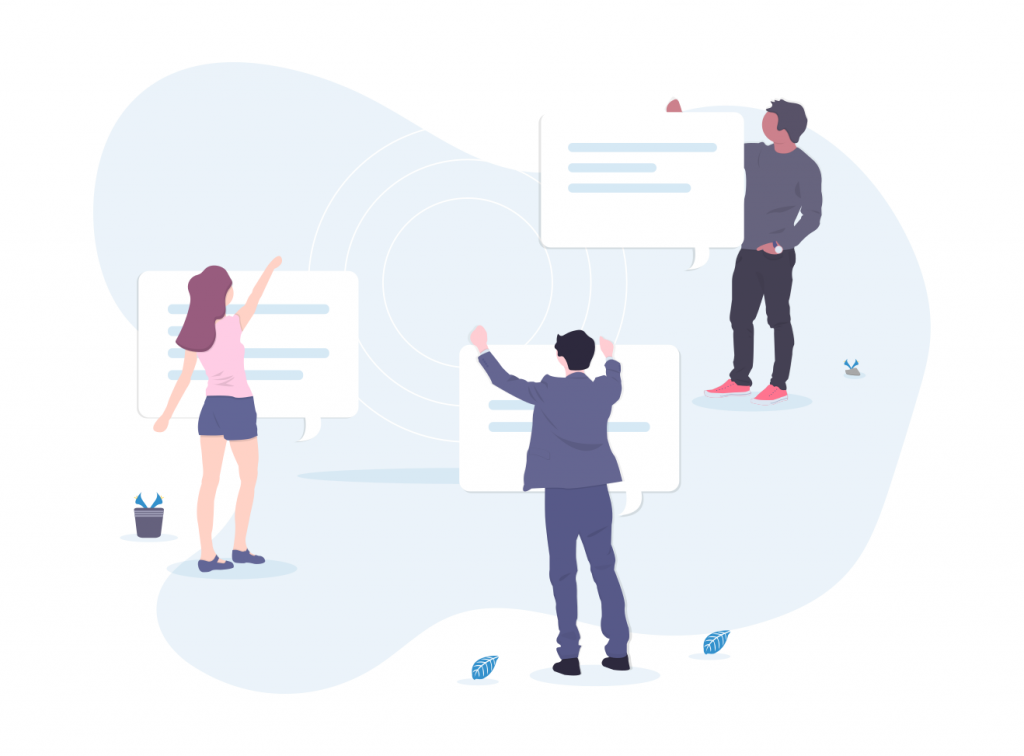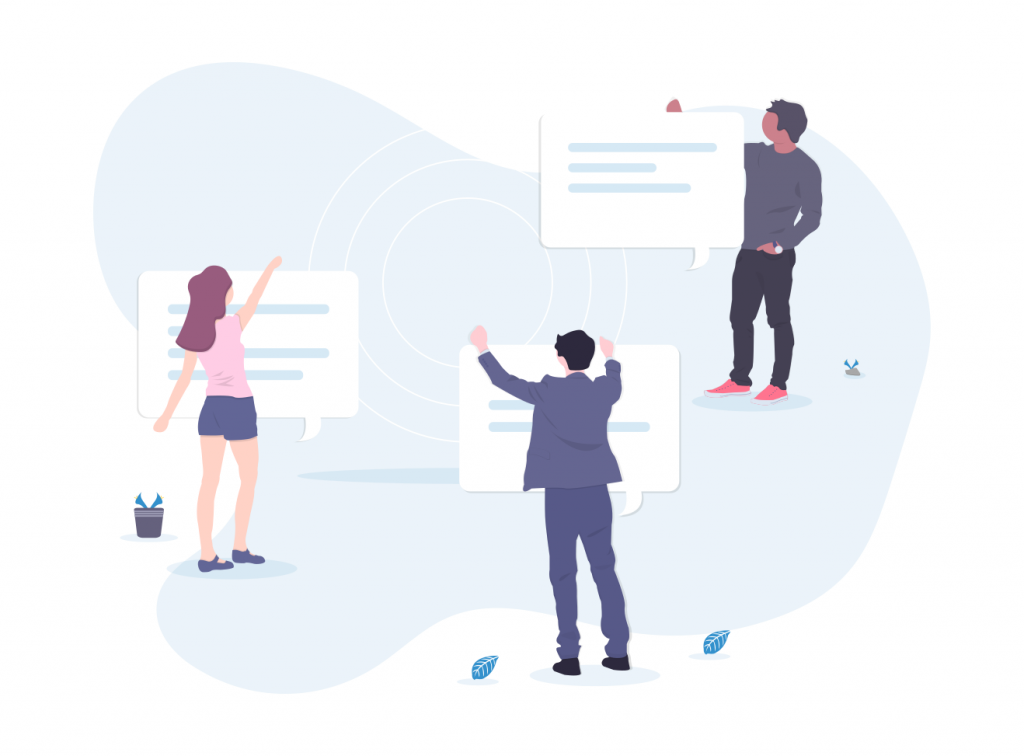 Unified Communications and Collaboration
There's a growing movement in digital communication called unified communications and collaboration (UCC). UCC addresses how companies integrate their chosen digital tools to streamline communication between team members. Establishing an effective UCC strategy takes virtual collaboration to new heights and should be a top priority for your remote business.
Well-executed UCC connects communication and collaboration tools (like email, calendar, phone calls, conferencing calling, instant messaging, etc.) in a way that increases the efficiency and value of business communications. For example, a chat service that displays whether an employee is free or in a meeting helps other employees best decide when and how to contact each other, equating to less time wasted overall.
Good UCC should also allow employees to easily access all their digital messages no matter what device they're using or where they're located. Bringing all digital communication under one inter-connected interface can help push employee productivity forward and create a more unified work environment. Real-time notifications and messaging create faster service within businesses and reduces telecommunications, travel, and IT expenses.
For example, if you own a flower delivery service, you might email a team member asking them to visit a rose grower to assess the quality of the blooms. The team member decides the flowers are up to par and uses a project management tool to request your shipping company pick up an order of the roses. The shipping company then uses a delivery tracking tool to let you and your team know the roses have been picked up. Throughout the process, your whole team is communicating via chat to answer ad-hoc questions and address roadblocks. All of this seamless communication is made possible by UCC.
Ultimately, UCC improves external communication, customer satisfaction, and experiences between companies and clients. Faster and better communication amongst your virtual team results in faster service and solutions for your customers.
There are several UCC platforms and UCC as a service (UCCaaS) products on the market that can help unify your team's virtual collaboration and communication efforts. Do some research and decide which is best for your budget and the virtual team communication tools you've opted to use.
Virtual Team Communication Tools Recommendations
With so many different communication tools at your disposal, it's important to use quality, reliable, effective virtual meeting platforms that can help make your business run that much more smoothly. Whether it's calls or instant messaging software, everyone should be able to easily access and use the communication tools.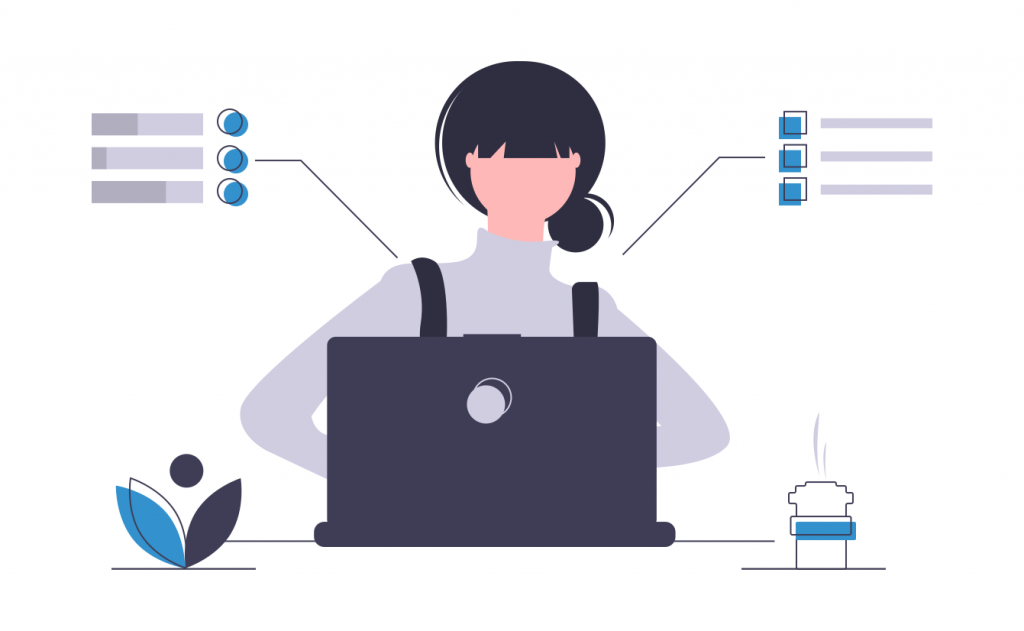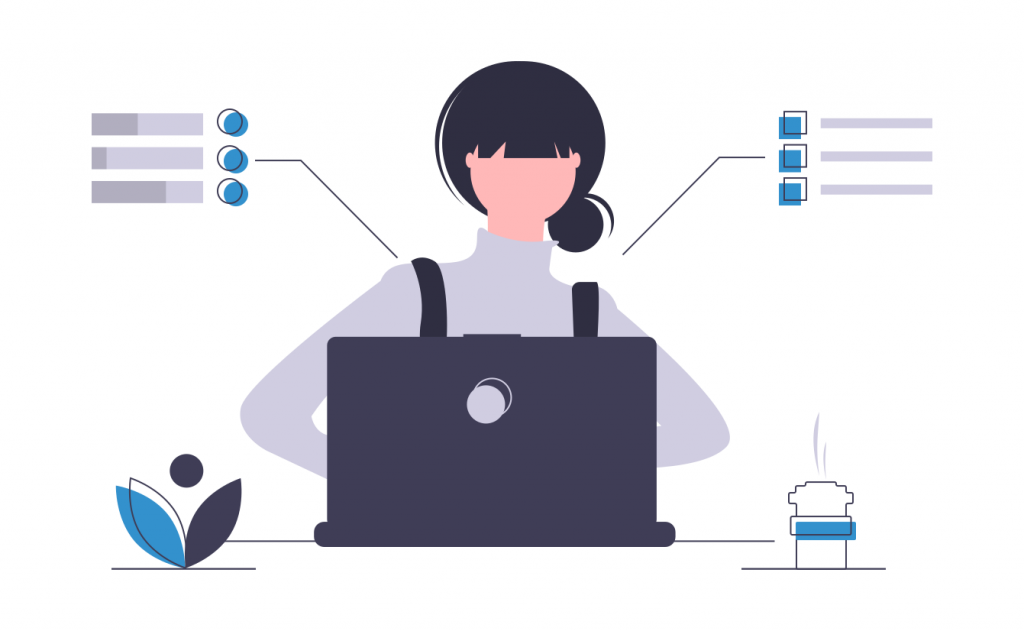 For example, a group conference call is much easier for everyone to dial into when there's no PIN required. And there are a variety of conference calls you can have, such as a web conference call, a conference call with screen sharing, and more.
There are countless communication tools available for virtual workers to stay in touch. However, there are a few standouts for calling, instant messaging and emailing that offer ideal quality and ease of use for remote teams.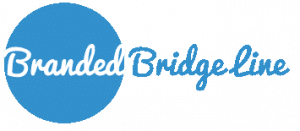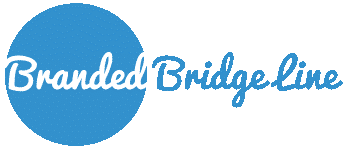 Branded Bridge Line offers advanced conference calling features that help support every aspect of your business. Some Branded Bridge Line features include:
Slack and Google+ Hangouts are used by millions of people across businesses worldwide. Whether you're just starting a business or are part of a huge corporation, these two communication tools are great chat options. Both Slack and Google+ Hangouts offer many different functions, including:
File sharing.
Robust in-message search function.
Group chats.
Secure messaging.
Google+ Hangouts is free with the Google Suite, so may be a good option if you're looking for a virtual team communication tool that's cost-effective. However, it doesn't have some of the same capabilities as Slack, including the ability to integrate third-party apps, visibility into team member communications, and use across multiple domains.
Some of the top-rated, versatile email solutions for businesses today include Gmail (part of G Suite) and Outlook (part of Microsoft Office 365). A few of the features that make them both options to consider include:
Relatively low-cost with a good amount of storage.
Integrate with work calendars.
Easy-to-use interfaces.
Security—both email services offer multi-step user verification.
Outlook has more of a corporate feel and certain functionalities that make sifting through hundreds of email threads easier; Gmail has a cleaner and simpler look and slightly better UX. Which email service you choose may ultimately come down to whether you prefer the other apps in G Suite or Microsoft Office 365 more (e.g. Google Docs or Microsoft Word).
Remote Teams Work, Given the Right Tools!
Establish Processes for Optimal Productivity
When setting productivity expectations with your remote team, it's important for everyone company-wide to have the same guidelines and standardized processes to follow. This goes for everything from HR policies to project management.
When setting productivity expectations with your remote team, it's important for everyone company-wide to have the same guidelines and standardized processes to follow. This goes for everything from HR policies to project management.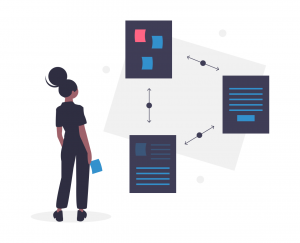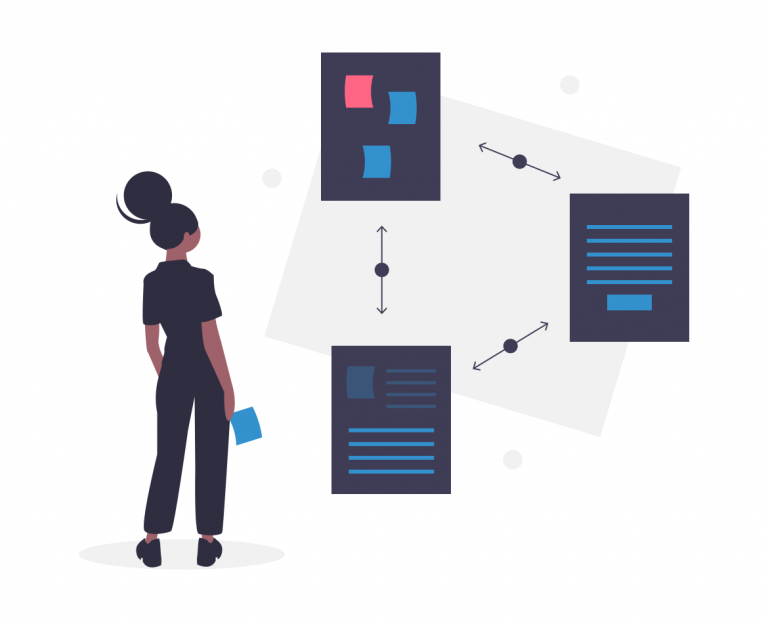 Processes provide consistency and help people effectively make decisions about their work, share information, and come up with solutions. Whether you're onboarding new employees, scaling operations, or meeting a project deadline, established processes ensure effective performance and accountability from everyone. Instead of wondering who, how, and when to notify others, team members can spend time focusing on the actual work they need to get done.
Bonus Tip: Team members should know exactly who to contact if they need assistance. Whether it's a URL to report technical problems, a manager's email for questions about a specific project, or HR's number for personnel issues, make sure you establish a clear line of support for all processes in your business.
Project Management Tools & Methodologies for Remote Teams
Here are some project management tools that could benefit your virtual team's productivity:
There are also workflow methodologies that can benefit virtual team members in completing their work. These methodologies include strategy, guidelines, and overall philosophy when it comes to how projects are executed. The two most common project management methodologies are Agile and Waterfall.
Agile project management is an iterative project process. The goal is to allow teams to complete pieces of the project in small segments and constantly make changes as needed for optimum productivity. The Agile Manifesto values collaboration, adaptability, and continuous, meaningful movement towards a working product. Agile is typically used in software development but could be applied to any type of product or service development.
Waterfall project management is more linear than agile, where a plan is put into place at the beginning of a project and steps are then created within that plan to guide team members to completion. One comes before the other, and each phase happens individually. These phases often include gathering requirements, design, implementation, verification, and maintenance.
If you decide to go for an Agile project management approach, your team's success will hinge on the quality and frequency of their communication. Because Agile requires so much iteration, feedback, and testing, you should set up touch-point meetings more regularly so that team members can collaborate more easily. If you opt for the waterfall project management strategy, it will be most important to make expectations and processes extremely clear in the beginning. After the kick-off meeting, you likely won't need as many check-ins with the team compared to an Agile model. Both project management methodologies have credence, and selecting the best for your business will come down to the product you're producing and the work styles of your remote team members.
5 Virtual Team Building Ideas​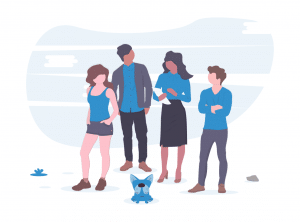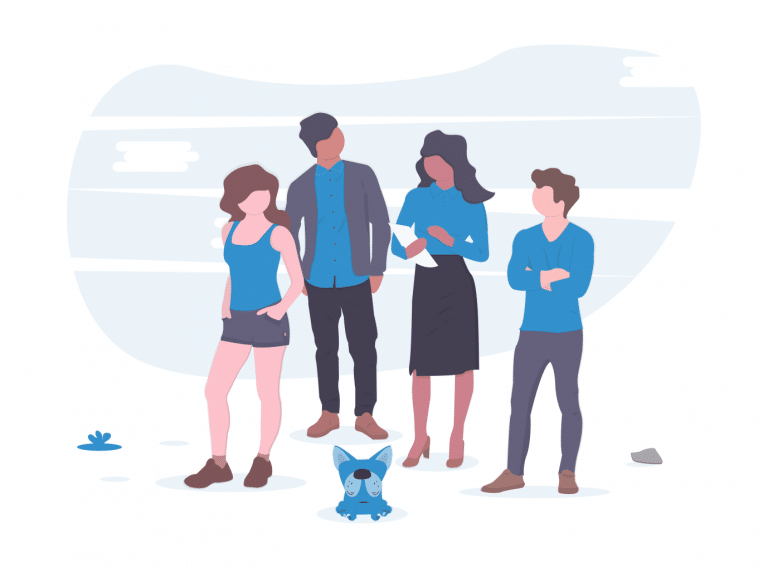 Just because you have a remote team doesn't mean you can't create a rich company culture. The more your employees can get to know and enjoy each other, the more they will trust each other and want to put in the hours to help one other—and your business—thrive.
Just because you have a remote team doesn't mean you can't create a rich company culture. The more your employees can get to know and enjoy each other, the more they will trust each other and want to put in the hours to help one other—and your business—thrive.
So how do you foster virtual teamwork? Take the time to create some fun and trust amongst your team members with these virtual team-building ideas:
Icebreakers/Personal Updates: Offer a little personal information to your team members and encourage others to do the same on a regular basis. Ask everyone to answer a fun question at the start of each weekly call. Questions might include:
What food is your city famous for?
What is an activity you like to do in your spare time?
What's the last movie you saw?
What is the weirdest job you've ever had?
Where was your favorite vacation?
Coffee Chats: Different team members pair up each month for a casual conversation at their local café. Managers can send gift cards to incentivize the process and provide topics of conversation to help team members get to know each other better.
Movie Night: Everyone watches the same movie on the same night (considering different time zones), then comes together in the next virtual meeting to talk about it. Each movie night, a new team member gets to choose which film everyone will watch.
Shout Outs: Each member of the virtual team gives compliments to other members based on something positive they did. Shout Outs can be for anything from helping get a task done to teaching a new skill. This virtual team building idea can manifest as a weekly newsletter you send out listing all the kudos team members want to give for the week.
Meet Up and Celebrate: If possible, encourage meetups to celebrate company milestones and achievements. This could be an annual holiday party where the company sponsors travel for all employees or goals-based event to celebrate business anniversaries.
How to Effectively Lead Your Remote Team
As a manager and business owner, you're responsible for how your virtual team functions, and ultimately whether they achieve success. Here are some tips for successfully leading your remote team: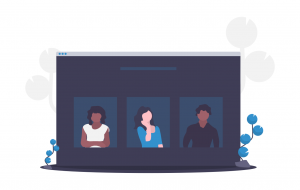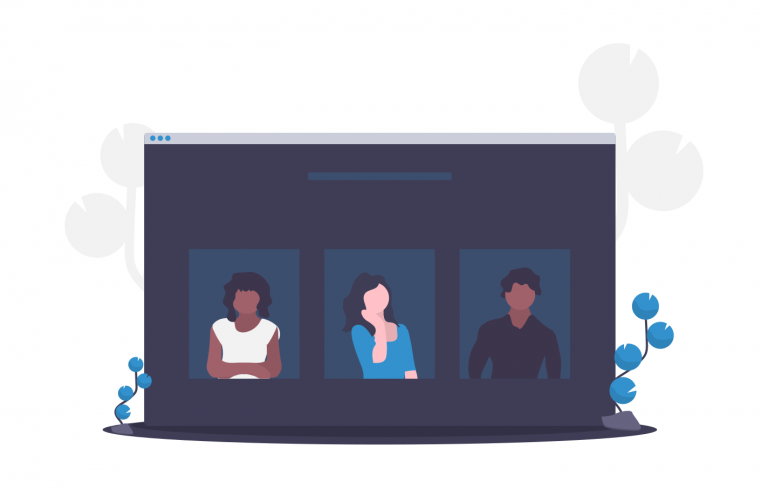 Facilitate a new employee "buddy" system to make everyone feel welcome. With this system, a current employee helps onboard a new hire, walking them through your virtual team communication tools, business goals, and processes.
Give and receive feedback often and encourage your remote team members to do the same with each other.
Give specific and consistent praise.
Provide performance evaluations, and make sure you work with each employee to create personal and professional development goals that align with the company.
Provide policies and contact information to each employee, in writing, and make sure they know who to ask for help when they need it.
Make sure everyone knows what the expectations are for accomplishing work and measuring success (hard and soft skills included).
If you're new to owning a business and leading your own team, consider taking classes or attending events that can help you hone your leadership and communication skills. Bettering yourself as a leader for your team will help your overall business in the long run.un
Measuring the Success of Your Business​
Measuring business success is about many things—obviously, increasing revenue and having the right people in the right positions is a great start. But there are other factors at play for continued success and growth especially if you have a virtual team.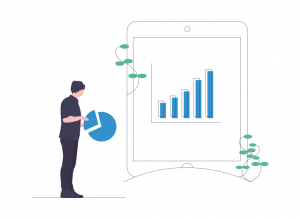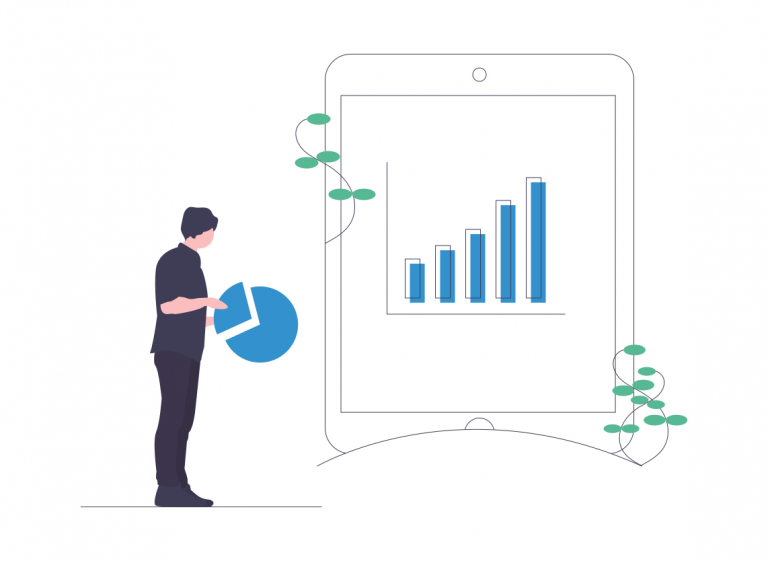 The success factors for your business might include the following:
Make all employees feel welcome, engaged, and supported. Send out a company culture survey once a year to get a pulse on how your virtual team is feeling overall.
Look at your employee retention rate quarter-over-quarter. If it's decreasing, you're doing something right.
For all of the tools and technology your business uses, make sure there are corresponding trainings and support resources available. Look at the number of technical support tickets submitted over the course of a year; if it decreases month-over-month, this is a good indicator your team is comfortable with their digital toolset.
Check your client's happiness. Make sure they are satisfied with every deliverable and on a wholistic level with regular check-ins and honest questions.
Keep track of how much new business you're getting and make sure you have the manpower to manage it.
Conduct performance reviews so your employees know when their work shines and where there's opportunity for growth. Assess their virtual teamwork contributions by having team members review each other.
Set and monitor trackable key performance indicators (KPIs) for your business. Typical KPIs are increased revenue, increased traffic to the website, decrease in product returns, and increase in return customers.
Measure yourself against your competition. Using a variety of online tools, you can easily see estimates of how much organic traffic your competitors are getting, how large their social media followings are, who are receiving backlinks to their site, and so much more.
Don't forget to enjoy the process—hiring and maintaining a remote workforce can be challenging, but the benefits of a virtual team for your business are limitless!.