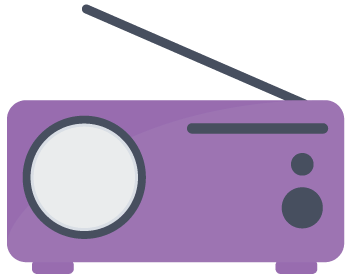 Conferencing Services with Custom Hold Music
Branded Bridge Line lets you customize the experience you want your clients to have on your conference call. Set the mood by picking from a wide range of genres for hold music that projects your style. Or instead, play a branded marketing message that lets your clients know about your products and services. Your clients will appreciate your attention to detail.
Either way, customize your conferencing service to suit your business!
Customize Your Conferencing Services
Flexible conferencing services are our specialty. Customize your hold music in minutes for your dedicated conference line! Set the mood and show your style by picking the genre that's right for your company:
 Sign up for a plan
 Add your number
 Choose line settings and then select from our list of On-hold Entertainment or upload your own
We offer a wide variety of hold music From Sergio Mendez to the Beatles and classical to ambient.
Your brand is important. In it, lies an important message your want your clients to hear. There's no substitute for name recognition when it comes to influencing a consumer's or client's buying decisions. Use your customized hold "music" to publicize your latest products and services. Or use it to promote the tag line for you business to help your customers understand your value. You can record your own promotional or have one of our talented voice professionals record it for you. Give your clients a very different conference calling experience.
Try a dedicated line by signing up for a free trial.
More Audio Conferencing Features