Free
Conference Call Summary
Branded Bridge Line offers free, detailed reporting of your monthly call activity. Many clients find that conference call reports are useful in a variety of ways to help manage business operations.
Whether it's for tracking internal costs or charging expenses back to your own clients, our conference call summary reports will give you the data you need to efficiently track your call activity.
Each month a detailed conference call report will be sent to you by email. (You can also access your call records online in your dashboard).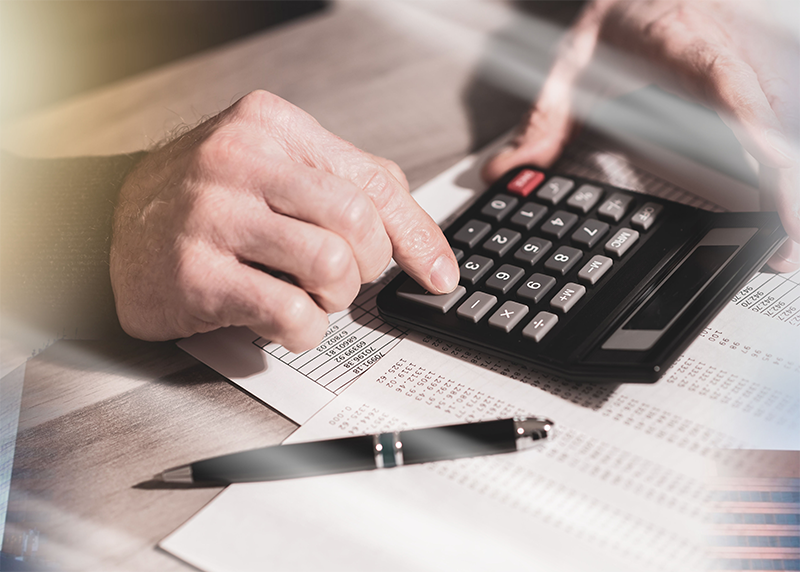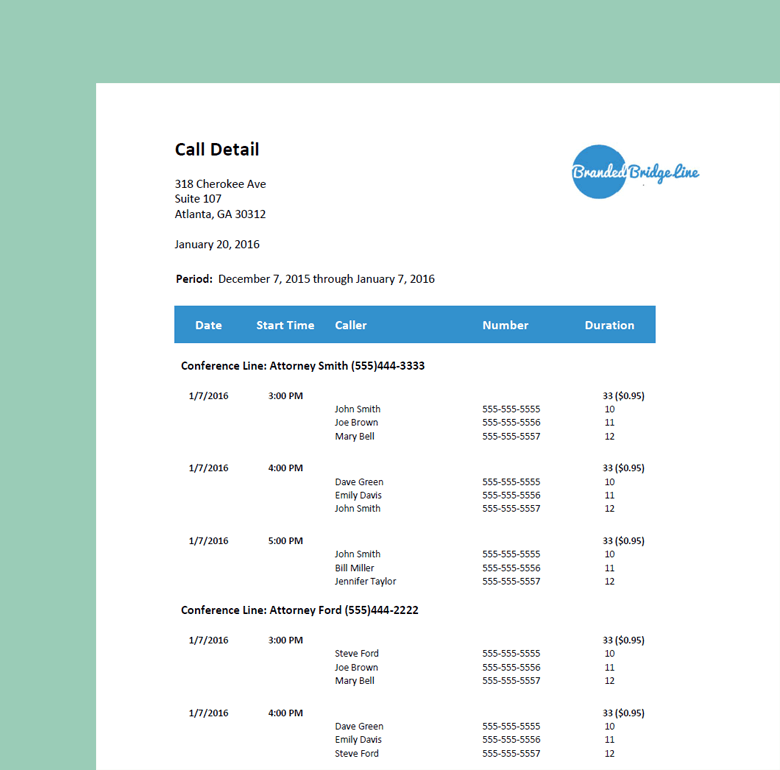 What's in a Conference Call Summary?
Conference call reports make billing for your time as simple as possible. Each report shows:
Does Your Business Need Conference Call Summaries?
For companies and professionals that charge clients by the hour, detailed conference call summaries are essential.
Types of businesses that typically use these types of reports include:
We're committed to streamlining your conference call needs in any way possible.
With conference call reports, billing departments and employees have one less detail to worry about.
Even if you don't run a business that charges clients by the hour, a detailed report can still be extremely useful. Conference call summary reports are an excellent tool to use for planning strategy – they enable you to see which aspects of your business require the most attention.
For example, if you notice certain meetings consistently run for a long time, it may indicate an opportunity to make these meetings more efficient. Or you can see which participants consistently dominate meetings and/or those that fail to contribute enough.
While often overlooked, detailed conference call summaries are one of many valuable services Branded Bridge Line provides to clients at no additional cost. From dedicated lines to PINless calls, our service is built for your business needs.
Sign up for a free trial today to experience the difference first-hand.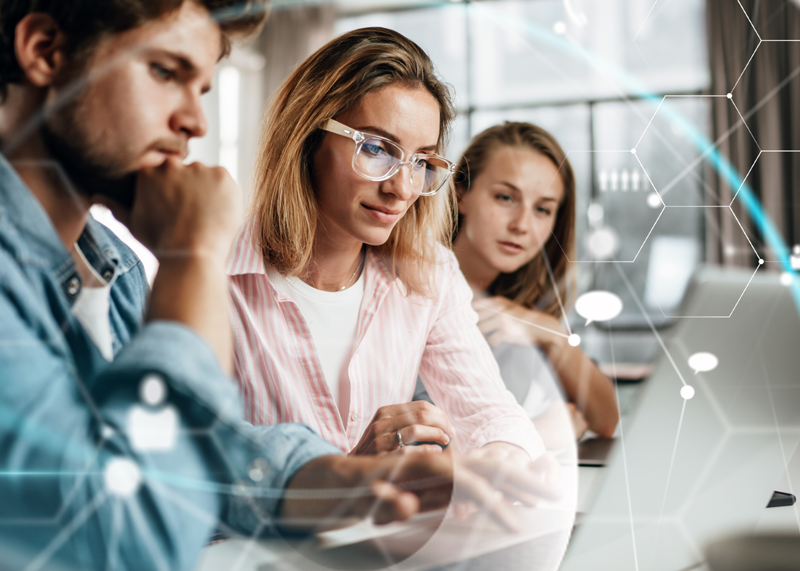 Get a single, dedicated conference line and unique phone number for all your business meetings. Less complicated. More professional.