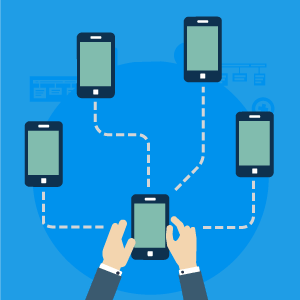 Enterprise Conference Bridge Service
More and more, businesses today are opting for a cloud-based conference bridge service to deliver high-quality, scalable and reliable business services. Branded Bridge Line provides cloud-based conference bridges that allow companies to conduct business with  thousands of participants at a time on secure and reliable dedicated bridge lines. We designed our features with call efficiency in mind in order to eliminate the headaches associated with noisy or confusing calls. Branded Bridge Line will compete with any enterprise solution on features, security, reliability and affordability.
Customer Service
At Branded Bridge Line, we pride ourselves in providing world-class, responsive customer service. We make it easy for you to reach us when you need us. You can contact us by phone, email or live chat. We're ready to help when you need it most.
We've crafted our conference bridge services to be self-service, providing a simple user interface that helps you monitor and manage your calls, while also managing users and billing information. Furthermore, e built our solution on a highly reliable, scalable and secure infrastructure with diverse call routing to ensure quality conference call services. So you may not need us much, but just know when you do, we're there.


Reliable and Scalable Conference Bridges
Our service is built on multiple tier 1 carriers to provide reliable and scalable conference bridges. Get as many dedicated lines as you need and talk to up to 500 participants in over 80 countries. That's a solution that can meet any company's needs!


Security
Branded Bridge Line offers secure access with the option of adding a moderator PIN and/or a participant PIN through our Call Management interface. Furthermore, each line is dedicated to your company and not shared with other companies like most teleconferencing providers. We take call security seriously to give you peace of mind.