Even in 2019 with the increased use of the internet, texting, emailing, and video chats, conference calling remains the best way to conduct meetings in many scenarios. Whether you're holding an informal meeting with members of a small team, or you need to host a huge investor update meeting, conference calls are the perfect format to easily and effectively bring everyone together.
Phone calls are simple and familiar. Plus, you can get a lot more accomplished on a conference call than you can on a long chain of emails. With everyone together at the same time, you can get answer to questions, review progress, and even assign out tasks and action items.
So, with conference calling as a necessary business tool, how do you pick the best conference call provider? There are tons of different phone conferencing service providers out there and while each one offers the same core conferencing features, there are some key differences that will come into play as you choose which one is right for you.

Web Conferencing
As VoIP and wifi-calling become more and more common, web conferencing is becoming a go-to way to conduct conference calls in 2019. Web conferencing is going to be an ideal choice for people who frequently need to share a lot of information on conference calls.
Web conferencing takes the standard conference call to the next level by allowing you to share your screen or conduct a video conference. If this is something that you foresee needing as a conference feature, make sure you choose a conference call provider that utilizes web conferencing.
With web conferencing you'll also be able to perform standard conference calls, but you have the additional option to screen share and/or video conference.
At Branded Bridge Line, we believe in the power of the conference call. While video conferencing seems like a cool feature, over the years we've discovered that in most business contexts, it isn't necessary to video conference – and even when the service is offered, many people don't take advantage of it. That's why we've streamlined our phone conferencing service to provide our customers with the best possible conference calling in market. We've focused our service on the conference call features that matter most.

Phone Number
One of the most important things to consider when choosing a conference call provider is if you require a specific phone number or area code with your conference lines.
Many free conference call providers assign random numbers each time you initiate a conference call. More often than not, this causes confusion for meeting attendants. How many times have you had to hang-up and start your conference over again after accidentally dialing the wrong number?
Branded Bridge Line offers dedicated numbers with each of our conference plans. This helps make conferencing easier by allowing you to save your conference line phone number to your address book. We even allow you to choose which area and country codes you'd like for your number, with the option to opt for a toll-free number in many markets.
Choosing a familiar, local number for your conferencing helps everyone focus on the content of the call itself, as opposed to getting bogged down in a complicated dial-in process.
Let Us Show You The Difference!
Schedule a demo of our pain-free conference calling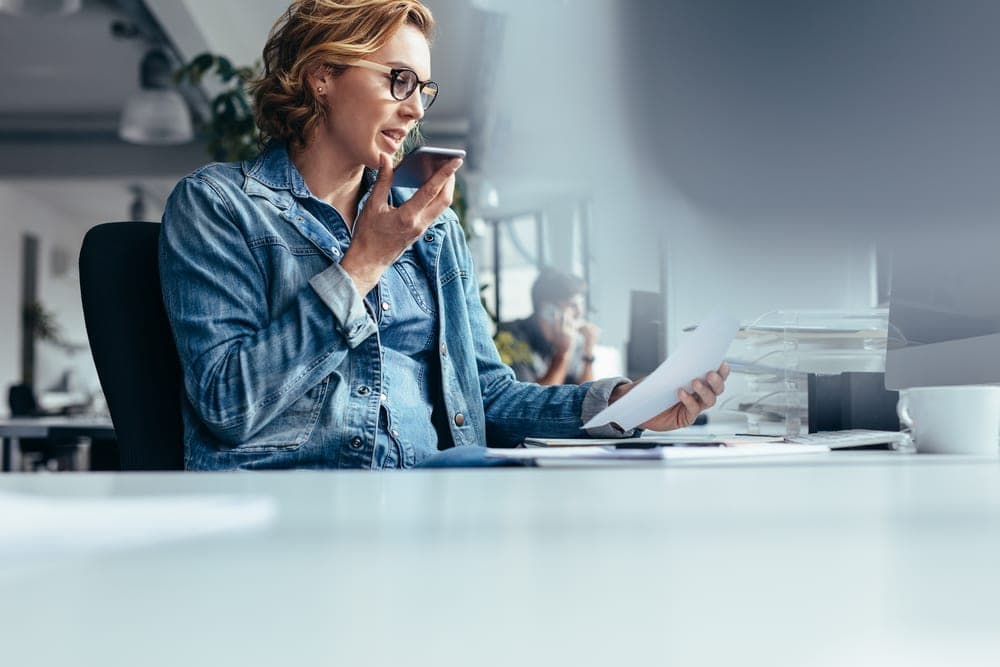 Screen Sharing
Screen sharing is a super-effective way to share more in-depth information with everyone attending a conference call. While screen sharing might not be necessary for every call, it's a nice option to have for those times when you need to share in more detail.
Most free conference call providers don't offer a free version of their conference solution that includes screen sharing. Unless you're using a trial version, you're going to need to opt for a paid conferencing service to get screen sharing.
At Branded Bridge Line we know how powerful screen sharing can be, so we offer it with all of our conference call plans. While we focus our conferencing service on providing simple and effective conference calls, we know that sometimes screen sharing is the simplest and most effective way to get things done.

Small Business
As you consider which conference call provider is going to be right for your small business, you need to take into account how many different callers your conference call service needs to accommodate.
Different providers offer plans that can host a handful of callers all the way up to thousands of callers. If you're a small business, you can save money by opting for a plan that only accommodates for the number of call attendees you'll actually need.
At Branded Bridge Line, we offer a variety of plans that can host any number of callers. This is ideal for small businesses, because as you grow, you can easily switch to a plan that allows for more callers. We pride ourselves on providing a flexible service that continue to fit your conference needs, even as your needs change and expand.

Free Service
Many conference call providers offer a free version of their conferencing software. This can be tempting for businesses looking to switch conference call providers or if you're interested in trying out new features.
But you've got to be careful with many free versions of the software out there. While it's tempting to opt for a free service, some of the best (if not all of the best) features aren't included with the free version in almost all cases.
At Branded Bridge Line, we offer all of our best features with all of our plans. We aren't out to nickel and dime our customers into paying piece by piece for the conferencing services they'll need most. And even though none of our plans are free, we fully stand behind every conference call plan we offer. Plus, our plans start at just $19.99 per month and we offer a free 14-day trial, no credit card required.

Picking the Right Conference Call Plan
There are a lot of things to take into consideration as you pick the right conference call plan for your business. With features like web conferencing, phone number customization, screen sharing, number of call attendees, and freemium pricing models differing across each conference call provider, hopefully this post has helped you parse through which features match your company's specific needs.