Life in the office can get… tedious. When you work in the same office, with the same people, and sometimes even at the exact same desk for years, you've got to find ways to make things interesting. Enter: conference call humor.
TV characters are allowed to take pranks to the next level but in most offices we have to find less painful and less distracting ways to have fun while working. And what better place to start than (what seems like the bane of everyone's existence) the "dreaded" phone conference. Do you know any good conference call jokes?
The Over-Sharing Screen Share
Screen sharing is great (when you know it's happening). It can expedite a call by helping you share a lot of data or complicated visual with the other callers directly. But, it enters conference call humor territory when the person sharing their screen forgets to close the rest of their windows.
If you're sharing your screen, make sure you know everything that's visible before you start! Once the screen share begins, there's no hiding anything on your desktop from everyone on the call.
Have you ever had someone share their screen with you only to get a full HD picture of a birthday gift they're buying in their Amazon shopping cart? Or worse, their Mother's Day shopping cart? Or even worse, their Valentine's Day shopping cart!?
To quote Valerie Cherish from HBO's The Comeback, "I don't need to see that!"
(Conference call humor aside, Branded Bridge Line offers screen sharing as one of the included conference call services with each of its conference plans – making screen sharing easier than ever. Just make sure you close your tabs before starting the screen share.)

Got Mute?
Or what about all of the times someone has forgotten to put their phone on mute after joining the call? Take this journey with us to the land of conference call humor. It's late in the afternoon and you remember you've got a call scheduled to go through your department's latest invoices with the accounting team. So far, normal conference call. Let's keep going.
Imagine Martin from Accounting is doing some multi-tasking and takes the conference call while he's picking up his son from school. No conference call humor yet, Martin loves talking about his kids and is a very efficient guy.
He loves talking about his kids so much that we even all know that Martin Jr. had been acting out lately (Martin Sr. can be a bit of an… oversharer), but now, thanks to Martin forgetting to mute his phone, everyone on the call also knows that Martin Jr. calls his father "Fartin' Martin!" Conference call humor or just TMI??
Let Us Show You The Difference!
Schedule a demo of our pain-free conference calling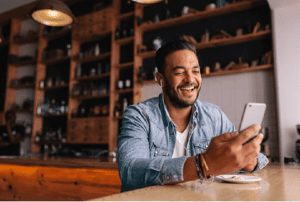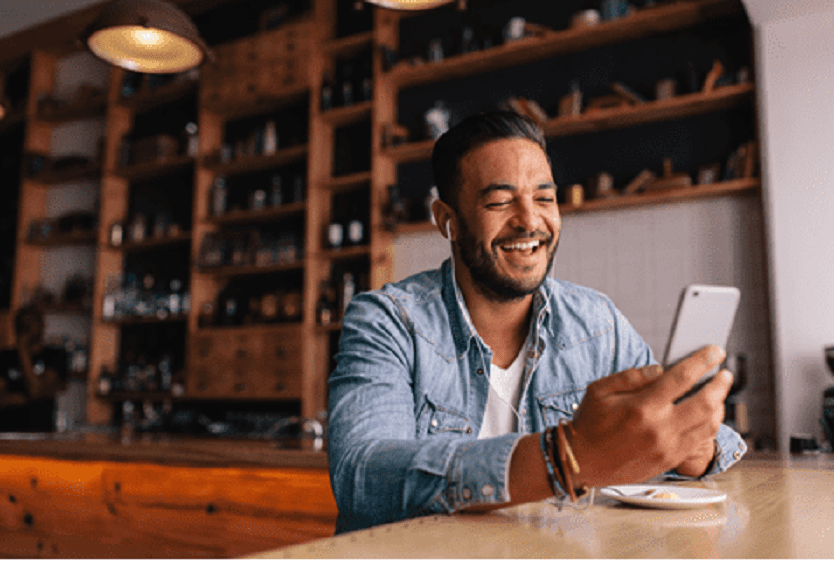 At Least No One Can See Your Facial Expressions!
One of the best things about regular conference calls is that no one can see your face.
When it comes to conference call humor, it's a good thing conference calls are audio only. It means you don't have to edit your facial expressions when someone says something idiotic. You've been there! Being able to silently scream in the middle of a conference call is one of a conference call's best qualities.
(And if we're being honest, there are several other situations where it would be nice to be able to hide your facial expressions in real life. Have you ever had a coworker invite you to their Level 1 improv show? And you agree thinking you'll be able to get some good "work friend" friend points without having to contribute too much of your time outside the office but when you show up to the "theater" it's actually more like a small room where everyone can see your face, especially the "performers" on the "stage?" All of the sudden you're wishing you could have conferenced into the show instead of having to be there in person because every face you make is like the one you'd make on a bad conference call?!)

LOL at People Who Think Conference Calls Make Them Seem Busy
Some conference call humor is a little more pessimistic.
We all know the type. The coworker who is somehow always scheduled to be in at least two meetings at all times. While we at Branded Bridge Line have a hard-line policy that conference calls are still the most efficient way to get lots of people in different locations on the same page about something in a short time (it's true – conference calls are 1000x times easier to deal with than regular meetings), people who are always "hopping on a conference call" are usually just self-important and afraid to do any actual work.
Conference calls are a great way to assign out tasks for an important project and update stakeholders on progress. They are not an excuse to keep you from doing real work.
The next time someone who is always hopping on a conference call hops on a conference call, schedule a conference call with them so you can talk through how you might find a solution to reduce the amount of "hopping" they're doing all together.

We All Know the Struggle of Joining a Conference Call
Joining a conference call is usually the most frustrating part of any conferencing experience. The struggle of joining a conference call doesn't lead to much conference call humor, but the stories about it can.
People are always late and depending on the conferencing software you use, their arrivals might be accompanied by a loud beep. Sometimes the worst conferencing systems are the ones that make you record your name before letting you join, subjecting everyone already on the call to an interruption that lasts several seconds.
Imagine if that's how meetings in real life worked? Comedians Tripp and Tyler did just that and the results are hilarious:
Imagining a conference call happening in real life is one way to make a conference call funny.

Conference Call Humor
What's the funniest thing that's ever happened to you on a conference call? Hopefully this post lightened your day and made the idea of conference calls a little funnier. Let's face it, we take so many conference calls over the course of any given week, we could all use a little conference call humor and better conference call services.