Every once in a while we're required to attend a conference call that is hosted elsewhere. With some conference call services, you will spend nearly 30 seconds navigating through the prompts, confirmations, etc. And if you misdial, well, you are better off hanging up and calling back. It's one such experience that prompted us to do an analysis of various conference providers, trying to find the best conference call service when it comes to: time to get through the door.
This is a comparison of BrandedBridgeLine stacked up against other providers, including TurboBridge, VastConference (ConferenceCalling.com), Uberconference and FreeConferenceCall.com The results are pretty interesting. We're proud of where we placed.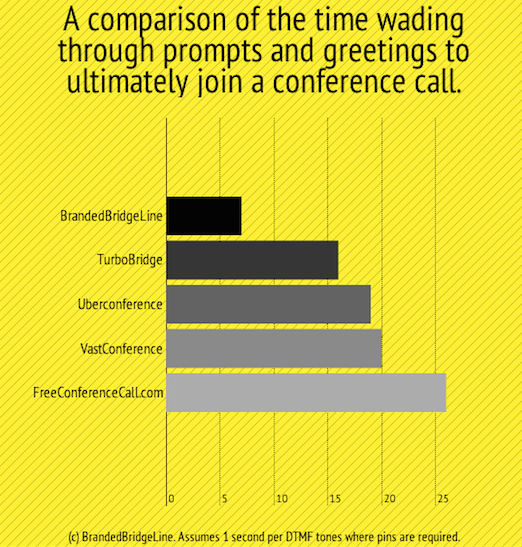 Let Us Show You The Difference!
Schedule a demo of our pain-free conference calling