International conference calls seem like they would be more difficult to arrange and join than regular, domestic conference calls. But that's not the case at all! As long as you have a good international conference call service like Branded Bridge Line, setting up, hosting, and participating in an international conference call is just as easy as it is with any other conference call.
There are a few differences between international and domestic conference calls, however, that you should take into consideration before embarking on your first international conference call. Read on to find out exactly how international conference calls work.
International Conference Calls Are Easier Than You Think
For all intents and purposes, international conference calls work in the same way as regular conference calls — the basic steps are the same.
First, you have to set up the international conference line with your conference call service provider. Double-check with your provider to see if they offer international conferencing as part of your current plan, or if you will be hit with additional fees or forced to upgrade to a different plan to get access to an international conference bridge.
Then, just as you would with a regular conference call, each participant dials into the international conference line using their dial-in number and entering their access code or PIN.
At Branded Bridge Line, we do offer the option to forego the additional step of entering a PIN with fully PIN-less conferencing. No matter which plan you're on, you have the freedom to choose PIN-less dial-ins for both international or domestic conferences in order to make it easier for your call participants to join your conference. If you need an additional level of security, however, you can switch on the access code from a point in time through your account dashboard, thus requiring a PIN to join the call.
Finally, whether you decide to use PIN-less conferencing or not, once everyone has joined the call, let the conferencing commence. It's really simple how international conference calls work. Now let's take a look at some features that differentiate international conference calls from domestic ones.
Toll-Free International Conferences Vs. Local Dial-In Numbers
There are two main kinds of international conference calls. Now that we've covered how international conference calls work at a basic level, let's discuss toll-free international conference calling vs. using local dial-in numbers.
A toll-free conference call can be achieved in one of two ways. The first is by using an international toll-free number — but this method comes with a few caveats. Since each country has different ways of handling toll-free numbers, finding a toll-free number that works in each country is difficult. Some conference call providers do offer international toll-free numbers, but they can be quite expensive since the host has to absorb all the long-distance fees from each country.
Additionally, international toll-free numbers only work in certain countries. If you can confirm that your conference participants will be calling in from supported countries, then this is a viable option for you. But, in countries where international toll-free numbers are not supported, callers will get charged standard long-distance fees when they join the call.
With pinless entry, joining meetings has never been simpler. Save time and stress with no pins required.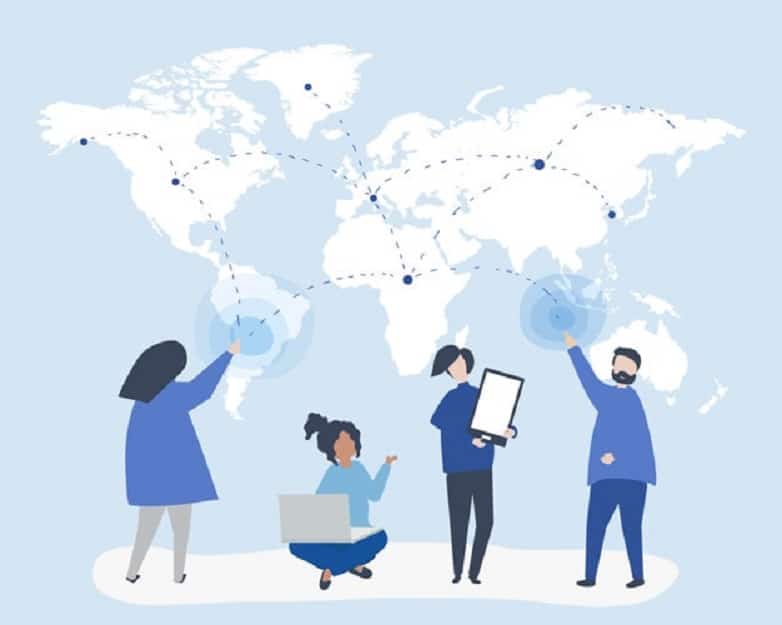 The second way that international conference calls work is by using local dial-in numbers. The methodology here is straightforward. Since many conference call providers (including Branded Bridge Line) utilize VoIP to create conference bridges, we have the ability to join different numbers together onto one conference line.
Let Us Show You The Difference!
Schedule a demo of our pain-free conference calling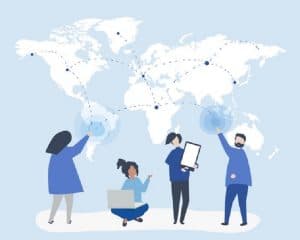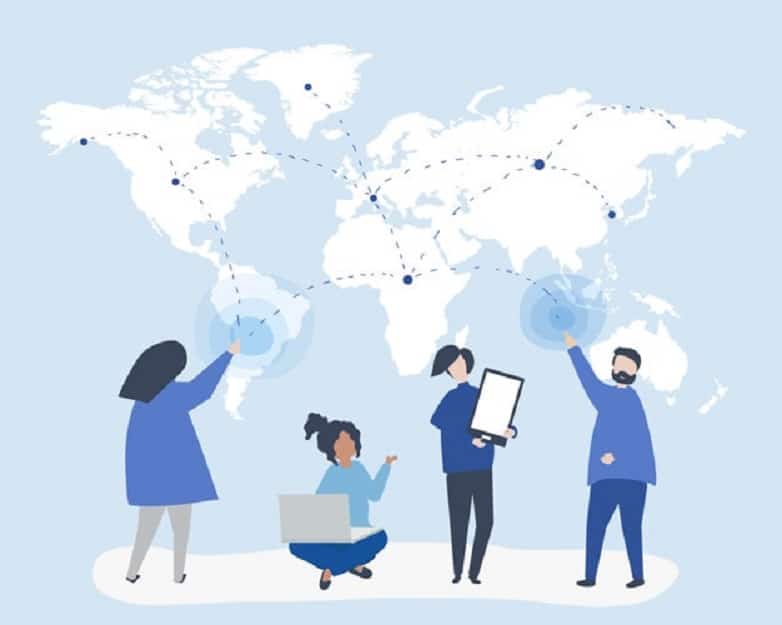 In this scenario, participants from different countries would be provided with a local number for their country's specific conference dial-in. Since the number would utilize their local country and/or area code, they would not be charged a long-distance fee for joining the call. Then, on the backend, the conference call service provider seamlessly joins each participant together into a single, unified conference bridge.
Using local dial-in numbers is the best solution for international conference calls because they are more reliable than international toll-free numbers, and you can be certain that your participants won't get charged a long-distance calling fee. So, how do international conference calls work with local dial-in numbers? At Branded Bridge Line we offer local numbers in more than 80 different countries around the world, so you can seamlessly conference with your supplier in India, your client in London, and your sales team in Australia.
How to Set Up an International Conference Call
The specific steps of setting up an international conference call depend on your conference call provider. At Branded Bridge Line, set up couldn't be easier. All of our plans include international lines, so if you ever need to host an international conference call, you don't have to worry about getting hit with unexpected costs or fees.
Simply log in to your account dashboard and let us know which countries your conference participants will be dialing in from. Then, we'll provide you with local, country-specific dial-ins for each location. Give each dial-in to the respective callers, and voila! You're all set up. With Branded Bridge Line, that's how international conference calls work.
We take care of the heavy lifting and combine each of the individual calls together onto a single, secure, dedicated line. And since we only use Tier 1 carriers, international conference calls with Branded Bridge Line offer crystal clear connections no matter where in the world your participants are calling in from.
Are International Conference Calls Expensive?
When it comes to how international conference calls work, you're probably wondering about the costs associated. When you're potentially dealing with callers from all over the world, it seems like the long-distance fees would really add up.
But here's where it's important to choose your conference call provider wisely. Some providers only offer international calling as an add-on or only provide international toll-free numbers (which means you'd potentially have to pay the long-distance fees for each caller).
With Branded Bridge Line, you get international calling included no matter which plan you choose. Our international conference services include local numbers in more than 80 countries worldwide — at no additional cost.
Curious to see how international conference calls work with Branded Bridge Line for yourself? Find the right plan for your budget and start conferencing internationally today!