We've all been there, overcome with the urge to sign up for a free conference call service. We quickly rationalize that it's just a conference line….everyone's doing it….my money should be spent on building the company, not running the company. As the new generation of conference call platforms emerges with a nice blend of powerful features and affordability, it's getting harder and harder to rationalize going with a free service.
Here are 10 reasons to go with a paid service rather than a free service:

1. Branding
Free services hijack your branding opportunity by announcing to your callers that the service is provided by . Not a great way to get started with a new client. The few bucks a month a paid service costs is well worth it if it eliminates the doubt your clients have when they hear you went with free.
2. No Pins
Free services rely on sharing telephone lines among many different companies. Access to those lines is governed by access codes. First you need to enter the right code to get to your shared line, and then you need to enter the moderator or attendee code. These long, complicated codes make it difficult to join the call while you're on the move. The codes are hard to remember and entering them is often fraught with error. I'm sure I don't need to remind anyone of the frustration and delay that's caused by the person on every call who fumbles around trying to get into the call. Many of the paid services offer PIN-free access to streamline entrance to the conference call. Just dial the phone number and you're in.
3. Dedicated lines
Some paid services now offer dedicated lines. These are phone numbers you pick in the area code or country you prefer. You're assigned a number that only your company uses. Not only does it simplify access to the call by eliminating the need for access codes, but dedicated lines can give you a presence in high rent districts like Manhattan or London to impress your clients.
4. Web Management
The newer genre of conference call services come with web interfaces for managing calls. Typically, you can log into your account during a call to see who's on, see who's speaking and even manage the call flow by muting loud participants or having side-bar conversations with a subset of the callers. The efficiencies these features bring are worth the money.
Let Us Show You The Difference!
Schedule a demo of our pain-free conference calling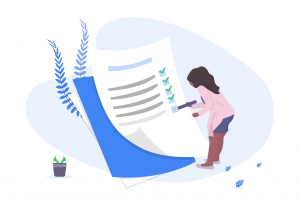 5. Outbound calling
Outbound calling lets you dial people who forgot about the call or people you didn't invite but need to bring into the conversation. The way it works is the moderator logs into the web interface provided by their conference call provider and they enter the telephone number of the person they want to add. When the person answers their phone, they're told they are joining a conference call and then they are added to the call. That's a nice way of eliminating the time at the beginning of each call wondering if someone is going to join.
6. Global Reach
Paid services include international calling which means you can get numbers in another country and tie it to your US based number. That way if you have clients in another country, all they have to do is dial their local number to join your call. This simplifies their access to the call and eliminates international toll charges. Some paid services charge extra for international numbers, others include it as a standard feature of their plans.
7. Innovative Integrations
As with most SaaS (Sofware as a Service) platforms, cloud based conference calling services are taking advantage of easy access to complimentary functionality. They're creating innovative integrations with other SaaS platforms that augment the effectiveness of the conference call service. For example, integration with a calendar service allows meeting invitations to contain the conferencing number. Integration with a CRM allows a CRM user to initiate a conference call from their CRM system when they need to bring people together. It's exciting to see where these integrations are taking modern conference calling.
8. Customer Service
If you're going to run your business on a conference calling service, you want to know there's support when you need it. Paid services typically provide phone, chat and email support.
9. Free is not really free
There really isn't a free lunch. As free services struggle to compete with affordable, paid services, they are adding some of the bells and whistles but at a cost. You can get a free shared number from free services, but be prepared to pay if you want a custom greeting, custom hold music or more than 25 callers. Paid services typically offer simple pricing that include all of the bells and whistles.
10. Everyone's not doing it!
Even though that voice in your head is telling you it's ok to go with free because everyone is doing it, more and more they really aren't. The professionalism being offered by the paid services is too tempting in the competitive small business world. Featuring your brand in your custom greeting means that paying for conference call services is money spent building your business, it's no longer just an operational expense.