When it comes to doing business internationally, you're bound to run into scheduling conflicts. More than ever, businesspeople and contract employees are collaborating from locations all over the world (and in different time zones).
If you have a designer in United States and a factory in South Korea, doing in-person meetings isn't a realistic option.
Luckily, conference calls are an efficient way to conduct meetings big and small—and when it comes to international business matters, they're a vital tool to getting things done.
But with everyone in different time zones across the globe, when is the best time for an international conference call? As leaders in international conference calling, we've got three quick and easy tips to help you find the perfect time to schedule an international conference call.
1. Consider Your Participants' Locations
If you've been tasked with scheduling a live, long-distance conference call, it's important to consider every participant's physical location.
As you figure out the best time for your international conference call, you'll have to think beyond time zones and consider where people will be during the scheduled time.
Depending on the scheduling and email tools your office uses, it can be a relatively simple task to check each attendee's calendar. If your office network (Outlook, Google Calendar, etc.) allows you to see when people are available, make sure everyone is free during the time you're proposing.
But this is only the first step!
You'll need to make sure any international conference calls you schedule don't take place in the middle of the night in someone's local time zone. If you want to have the most efficient meeting possible, make sure your scheduled time is convenient for everyone attending.
Do your best to check each local time zone to ensure the call you've scheduled doesn't take place during commutes, lunch time, or greatly outside of business hours.
2. Keep Meetings to an Hour or Less
Even if you're accustomed to scheduling meetings within your office, finding the best time for an international conference call comes with its own unique set of challenges.
As a rule, just like with face-to-face meetings, it's best to keep the total meeting duration scheduled for an hour or less. In addition to being mindful of everyone's time, keeping meetings (whether in-person or via a conference bridge) on the shorter side encourages productivity and helps keep each participant focused on the objective at hand.
Let Us Show You The Difference!
Schedule a demo of our pain-free conference calling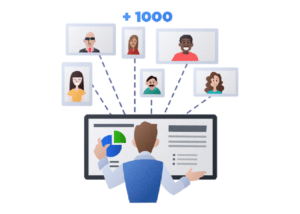 Dedicated Lines for Your Business
Get a single, dedicated conference line and unique phone number for all your business meetings. Less complicated. More professional.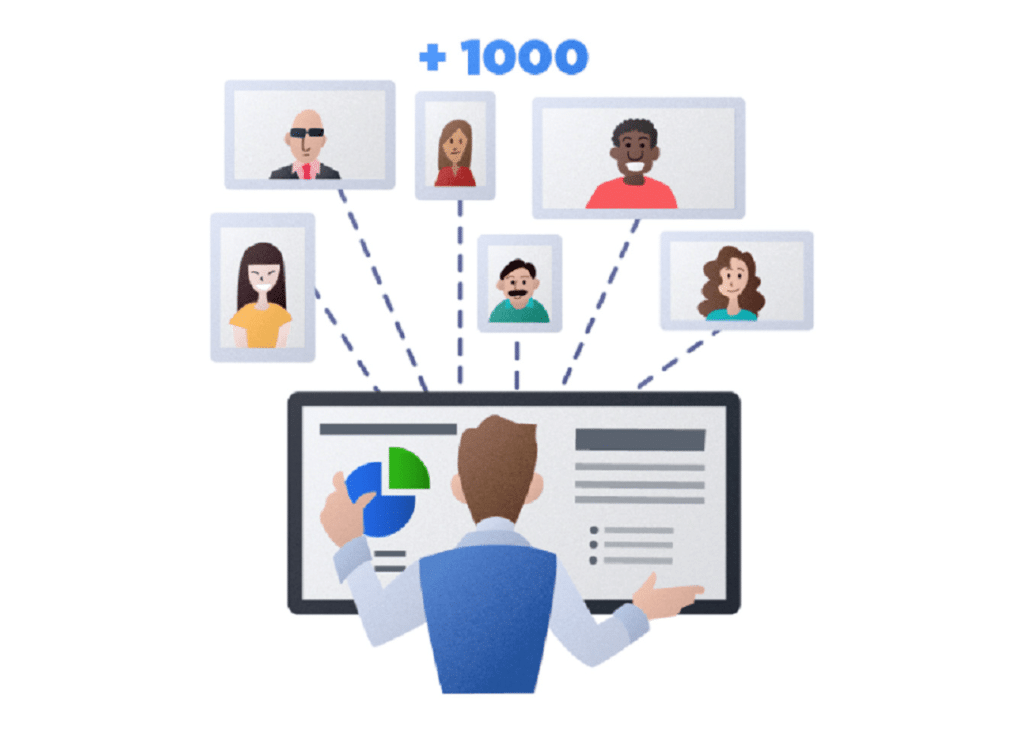 3. Use a Tool to Help Coordinate Schedules Across Time Zones
While internal calendar apps like Google Calendar are helpful when scheduling conference calls within your own company, it's not always possible to see what time slots participants from other companies have available.
When it comes to scheduling the best time for an international conference call, there are a few different ways to go about scheduling across different time zones.
The tried and true way is to chart out different meeting time options by hand. Start by making a column for each time zone where conference participants will be dialing in from. Each row will be used for various meeting times. Put your own time zone in the first column and start with a time that you know works for you.
Use an international clock to fill out the rest of the slots in each row for all the different time zones.
If 1:00 p.m. works well for you but it will be 4:00 a.m. in Sydney, you're going to have to go back to your schedule and find a different time that will work for everyone.
Luckily, there are some online tools that can help schedule international conference calls:
Doodle is a tool built specifically for scheduling collaborative meetings. It's especially helpful if your international conference call features active participants. If participants are willing to participate in the Doodle, they'll simply have to input their availability, making it a quick way to find the best time for an international conference call.
World Time Buddy is a convenient world clock, a time zone converter, and an online meeting scheduler. This tool is specifically designed to help you visualize and schedule international conference calls across time zones.
Like World Time Buddy, this tool can help you visualize and schedule international conference calls across time zones. You can add each participant's location and see at a glance what time your proposed meeting would be in each location.
Ready to Experience Better International Conference Calling?
Use these tips as you set out to find the best time for an international conference call and you're already halfway to a productive meeting. If you're still looking for an international conferencing solution that will fit your company's needs, Branded Bridge Line can help. With features like toll free conference calls and custom branded greetings, Branded Bridge Line offers everything you need for seamless international conference calling and more.