Thanks to advancements in conference bridge technology, international conference calling is easy and affordable. But not all conferencing service providers are created equal.
While some offer robust features, others offer just the basics. That's why knowing which international conference call options are available along with the features your large business really needs is so important.
Not sure where to start? Read on to learn five must-have features large businesses need from an international conference call service provider below.
1. Dedicated Conference Lines
Have you ever found yourself scrambling through an email chain to find the right conference line phone number? Not only is this frustrating, but this can make you look unprofessional too.
As businesses scale from small to medium to large, it's important that the conference calling process is streamlined. That's why having dedicated conference lines is a must.
With dedicated conference lines, you don't have to worry about the scenario above and can take your international conference calling to the next level. And with Branded Bridge Line, all you have to do is choose a plan with the correct number of conference lines for your large business. From here, you can save those dedicated phone numbers to your address book for fast and easy conference dial-ins.  
2. Toll-Free Conference Calling
Between coordinating schedules and time zones and glitchy technology, international conference calling can seem daunting.
How do you set up an international conference call? Is there a single dial-in number that works internationally? How many different countries and callers can one international conference call support? And more importantly, how much will it cost?
Even though some conference call service providers claim to offer a single toll-free international dial-in number, the whole story is a bit more complicated than that.
When considering your international conference call options, check what fees are associated with so-called toll-free international numbers.
While there are certain international prefixes that are designed to work from multiple countries, you need to check which countries support toll-free international calling. The last thing you want is to host an international conference call only to be hit with huge long-distance fees or worse—have some of your callers unable to join the call.
At Branded Bridge Line, we approach toll-free international conferencing in a slightly different way. Our network covers 80-plus countries globally, and we offer local dial-in numbers for each country where participants are calling in from. This way, each caller is dialing a local number so they never get hit with a long-distance fee. Using advanced enterprise bridge technology and exclusively Tier 1 carriers, we merge each call onto a single dedicated line.
Let Us Show You The Difference!
Schedule a demo of our pain-free conference calling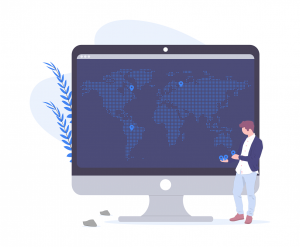 Dedicated Lines for Your Business
Get a single, dedicated conference line and unique phone number for all your business meetings. Less complicated. More professional.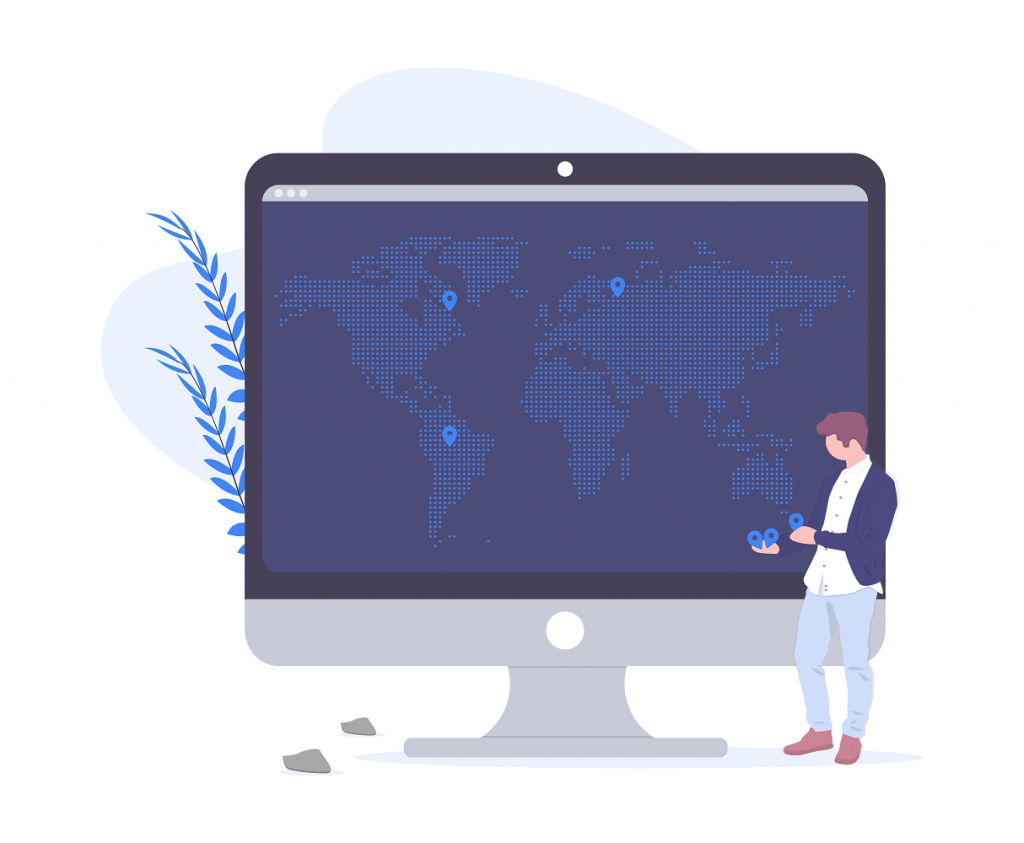 Let Us Show You The Difference!
Schedule a demo of our pain-free conference calling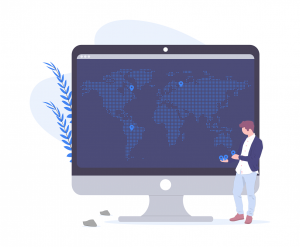 3. Unlimited Callers
Whether you already conduct business internationally or are expanding to international markets, you need an enterprise conference bridge service that can accommodate your entire team. That's why looking for an international conference call provider who can support unlimited callers is important.
Branded Bridge Line VoIP conference technology can support thousands of callers simultaneously on secure, reliable, high-fidelity conference bridges. Plus, our advanced conference call management interface makes it easy to manage conference calls no matter their size and wherever your call participants are joining from.
4. Global Conference Branding
When considering international conference call features for your large business, one thing to keep in mind is the ability to take advantage of global branding through your conference lines.
Imagine instead of subjecting your international conference participants to bad hold music that repeats ad nauseam, you could feature professionally recorded greetings and custom hold music that put your brand front and center.
At Branded Bridge Line, all our international conference call plans come with professional custom branding. International conferencing literally puts you on the map by making your enterprise business a global brand. When designers from Germany and suppliers from Japan call into your dedicated international conference bridge, our branded international conference call options give you a subtle marketing opportunity in what would otherwise be wasted time.
You can record custom greetings that establish your brand as a global leader and instill confidence and trust from your international partners. Putting a conference on hold becomes an opportunity to keep your global messaging drumbeat going—with custom hold music and branded messages that reinforce your position in the market abroad.
5. Conference Call Service Support
As your business scales, it's important that your conference call service provider can grow with you and support you along the way. Large businesses should invest in a conference call service provider that easily lets you monitor calls, configure settings on each of your conference lines, update credit card information, change your plan, and even set up and manage users who have access to the system.
Branded Bridge Line provides outstanding customer service to ensure our customer's questions are answered and issues are addressed. With our conference call services, customers have a team of people ready to help and there's no additional charge for our support.  
Health and Safety Concerns
From time-to-time, there are global or regional health and safety concerns that require we use the resources available to conduct business remotely. When travel is restricted, we have to turn to tools that keep international commerce moving forward. Conference calling for remote teams can allow collaboration to continue even if travel is restricted.
Get Better International Conference Call Options for Your Large Business With Branded Bridge Line
The many international conference call options can seem overwhelming—but choosing a conference call provider for your large business doesn't have to be. Switching to Branded Bridge Line lets you take control of your international conferencing with international conference call options that you actually want to use, all at a reasonable price point.
You can rely on our superior VoIP conferencing technology that provides better call quality and secure conference bridges for callers from all over the world. With local dial-in numbers in more than 80 countries, you never have to worry about international conference participants getting hit with huge long-distance fees. Tell us which country your participants are calling in from, and we'll provide local numbers that seamlessly join with the rest of your dial-in numbers to form a single, toll-free international conference call.
Plus, we make it easy to take advantage of your international conference calls with additional branding opportunities. No matter which conference call plan you choose with Branded Bridge Line, you get access to our signature professional conference call branding at no extra cost.
Pick a plan that's right for you and get immediate access to the international conference call features your large business needs today.