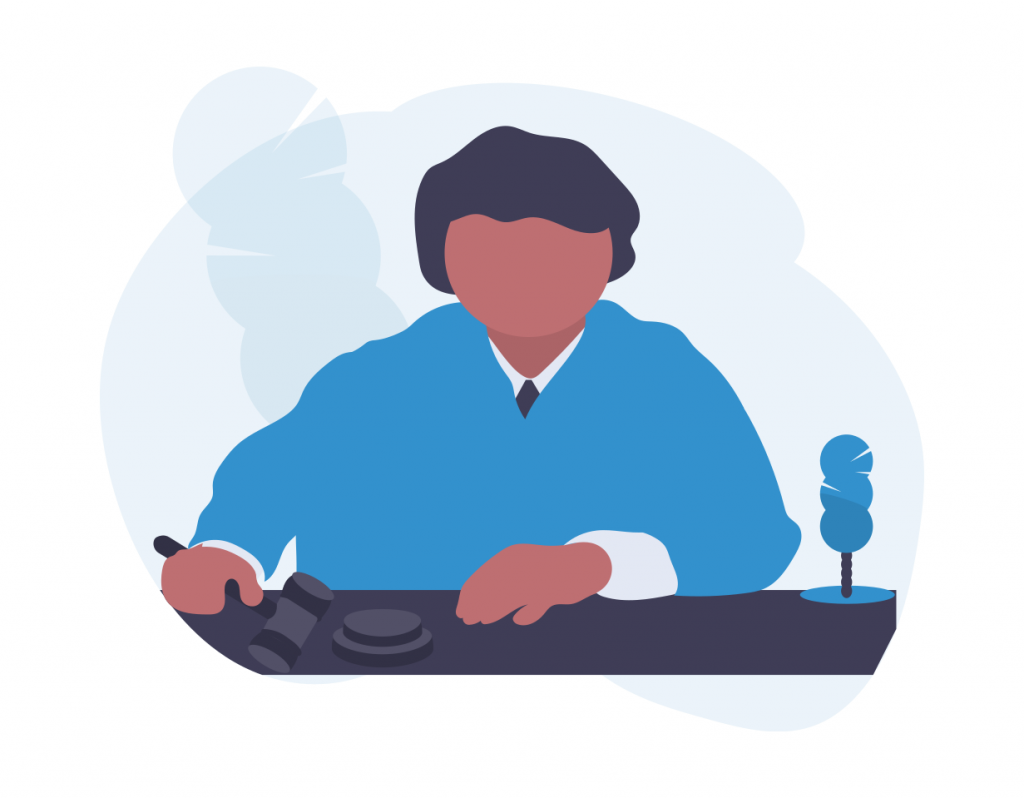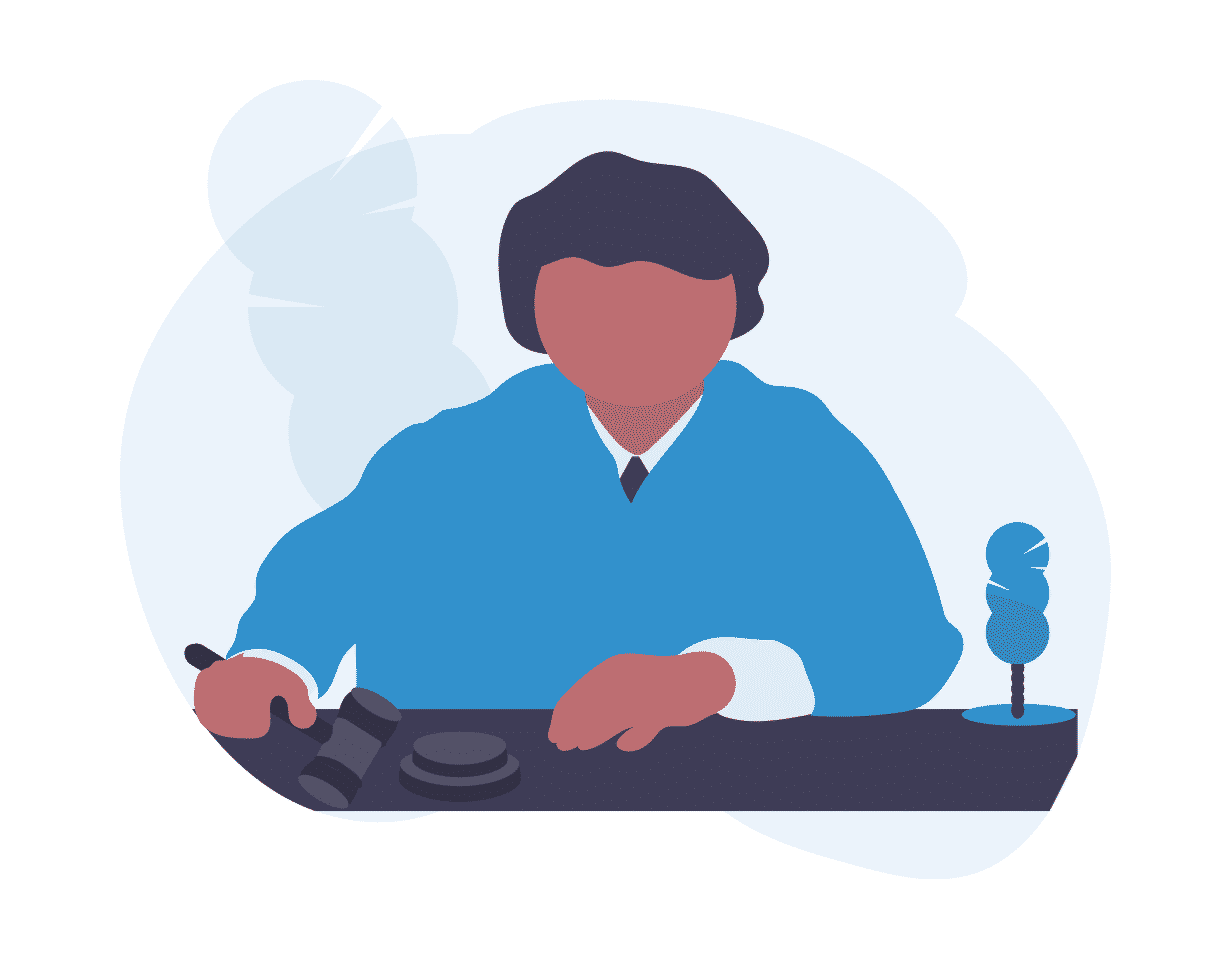 Conference Calls for Lawyers
As a lawyer, you need a conferencing solution that meets your specific needs. The last thing you have time to worry about are second-rate conference call services.
The nature of legal conferencing requires an extremely secure system. You also need reliable platform that can handle conference calls that last hours.

At Branded Bridge Line, we've cultivated a set of conference call features for lawyers that align with the needs of law offices. Our lines operate on Tier 1 carriers, which affords you crystal clear audio every time.
Whether you're holding depositions via a conference call or meeting with your partners to discuss courtroom strategy, you'll be equipped with all the tools you need. Read on to learn more about our legal conferencing services.
Conferencing for Legal Teams
When we created Branded Bridge Line, our first several clients were law offices across the country. 
We fully understand your needs and meet them with a suite of legal conferencing features.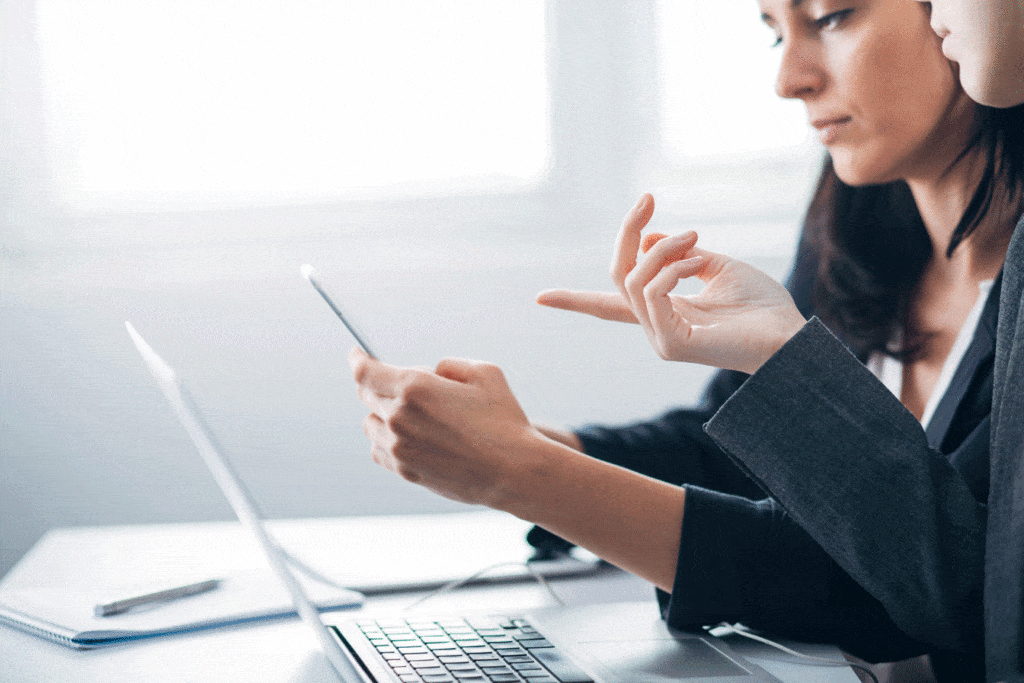 A Secure, Dedicated Conference Number
Privacy and security are important to any business but are absolutely crucial when it comes to legal conferencing. Discussions between lawyers and clients must be confidential.
Some conference call services share lines and phone numbers, which provide an opportunity for unscrupulous characters to sneak in. Unwanted call participants put you and your clients at risk and can do serious damage to your business reputation.
Branded Bridge Line provides secure, dedicated lines and phone numbers at no extra charge. You and your clients can rest easy knowing that your calls are completely secure. While there are options for PINless dial-ins, you can always add a PIN for extra security.
Your dedicated phone number is uniquely yours and doesn't change. Your only call participants are those who have your number and PIN, if applicable.
Toll-free numbers aren't just a nice gesture for your clients – toll-free calling lends an air of professionalism to your business. This is especially important if you have clients or colleagues from all over the nation, or even around the world.
It's yet another way Branded Bridge Line stands out from other legal conferencing services. You can choose to have a toll-free number so your clients can call in without being charged, regardless of their location.
Details are important. Recording a call ensures no details slip through the cracks.
With free call recording, you can record and save an unlimited number of legal conference calls on Branded Bridge Line's server – all at no extra charge.
Recordings are great, but it's necessary to have accurate transcriptions so you can easily do your paperwork and case filings.
Branded Bridge Line's transcription services are some of the most accurate (and speedy) on the market. You don't have to worry about a sub-par, auto–generated writeups. We have real people completing these transcriptions and guarantee 99% accuracy every time.
With Branded Bridge Line, all you have to do is:
Record your call

Look up your call records in your account dashboard

Select the call you want transcribed

Click "Transcribe"
For only $1.90 per minute, you'll get an email containing a full PDF transcription of your call within 48 hours.
Need a transcript right away? No problem, simply call us up to request an expedited transcription and, for an additional fee, you'll get your PDF within 24 hours.
Professional Branding for Your Law Firm
Custom greetings are standard with any Branded Bridge Line legal conferencing plan. You can portray your brand exactly how you want to, and we'll never use your calls to promote ourselves to your clients and colleagues.
Not only are the recorded greetings fully customizable, they're sophisticated and professional, too. Say goodbye to phone greetings that sound like voicemail recordings.
With Branded Bridge Line, a professional voice-over artist records your greeting. Recordings are ready within 24 hours of the time you sign up.
Make a great first impression with a custom greeting today.
Our professional branding also appeals to lawyers, which is only offered by a few competitors as a "VIP" add-on for an extra fee.
We offer professional, custom, instantaneously teleconferencing as a standard feature. When you sign up with Branded Bridge Line, your professional voice-over will be ready within about 24 hours of the time you sign up, and often much faster.
Host a call on our service and your clients will notice the difference.
Secure and professional conferencing for your legal practice.
Try it for free today. No credit card required! 
Custom Hold Music and Messages
You get to choose your own hold music.
Choose from a large variety of genres or upload a recording of your own. You can also use the hold time to tell would-be clients about your firm's values and services with more professionally recorded voice messages. Don't let that valuable hold time go to waste!
Host a call on our service and you'll immediately notice the difference between Branded Bridge Line and other legal conferencing services. And trust us, your clients will too.
Detailed Reporting for Charge Back
Lawyers spend a lot of time on the phone with clients. That time is valuable and billable. Without accurate time reporting records, that time could go un-invoiced and be very costly for a law firm.
Branded Bridge Line offers detailed conference calling reports that allocate minutes spent on the phone and associated cost to each client, making invoicing your client fast, accurate, and easy.
Detailed call reporting makes billing clients easy and convenient. Each month, a detailed report will be emailed to you. 
Callers

Dates

Times

Duration of each call
For $5 off your first month of conference calls, use promo code Legal.
(applied to first paid month, after free-trial if applicable).
There are absolutely no contracts with Branded Bridge Line. You can cancel or pause your account at any time.
Our legal conferencing services are designed to work around your needs. You'll never be "locked" into a long-term plan.
Sign up is easy. You'll be ready to host calls within minutes on your own dedicated line. Plus, you'll get your professional greeting within 24 hours.
Put Your Brand Front and Center with Branded Phone Conference Services
Start making strong impressions with a custom conference greeting of your own from Branded Bridge Line.