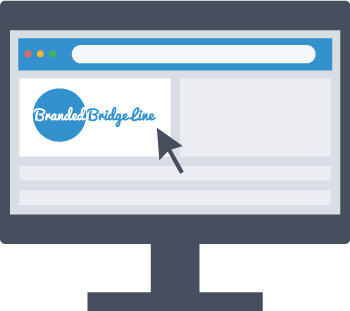 Conference Call Services with a Management Interface
Enjoy ultimate control over your conference call by logging on to Branded Bridge Line's advanced Conference Call Management interface. We provide call management features that other conference call service providers can't. From our call management interface you can monitor who's on your call, lock your call, create private conversations within a call, mute sounds causing problems, access call recordings and call history. Eliminate the need for time consuming roll calls, stop wondering who dropped off.
An efficient conference call service means more time to work and less time on the phone!
Dashboard for your Conference Call Services
When you log into Branded Bridge Line, you get access to a powerful dashboard that shows you everything that going on in your system and gives you tools to ensure your call runs smoothly. Conference call services have come a long way!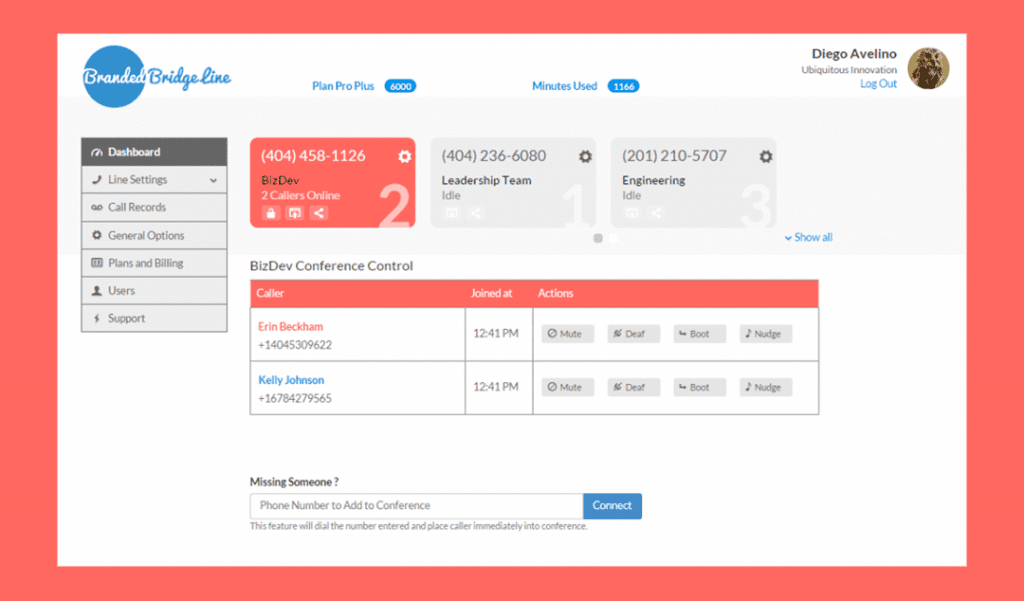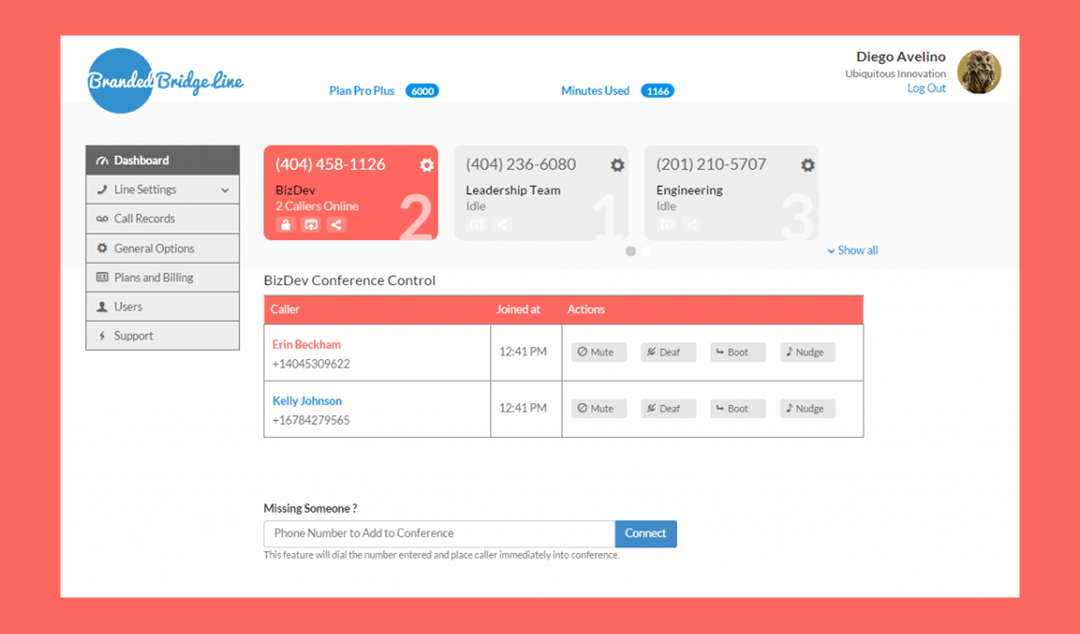 From your dashboard, you have access to all of the conference lines associated with your account. You can see which lines are active, who's on the call and how long the call has been in progress. While a call is active, you can manage certain aspects of the call:
Call Lock: Allows you to lock the call so others don't mistakenly join you call. This is useful if your call runs long and another call is scheduled for the same line.
Caller Mute: Mutes the audio for a selected participant. This is useful if a caller has background noise that is disrupting the call
Caller Deaf: Causes the selected participant to no longer hear what's being said on the call. This is useful to conduct sidebar conversations with certain callers
Caller Boot: Allows you to remove a selected participant from the call. This is useful for removing unwanted callers
Caller Nudge: Gets the attention of a selected participant by sending them a quiet tone. This is useful for bringing the multi-tasker back into the meeting
Round Up: Outbound Conference Call
Another powerful feature of the Branded Bridge Line dashboard is our outbound conference call capability. This is the ability to add people to the call by dialing their phone from your conference call dashboard. You just enter the phone number of a participant you want to add and our system will call them. When they answer, a brief announcement will be played telling them they are about to join the conference call and then the participant will be joined into your call. This is great for when people forget about your meeting or for adding someone who you didn't think you needed but discovered during the call would be valuable for the conversation.
Customizations other Conference Call Service Providers Don't Offer
Logging into your Branded Bridge Line account also gives you access to an array of settings that let you customize your conference line.
You can customize your conference greeting by requesting a free, professionally recorded greeting or uploading one that you've recorded. You can customize your hold music by selecting from a library we provide or upload your own unique sound. You can also set up moderator and attendee PINS for added security and turn on call recordings for a audio record of your call. We want to give you the controls to make your conference line your own.
Conference Call Recordings
Have you ever tried to remember when a conference call happened, who was on it or even how much time you spent on it for time reporting? Your Branded Bridge Line will give you access to all of that information as well as an audio recording of your call if you choose to turn on call recordings. This information can be invaluable to your business. The next time you need to remember something about a call, log on, search your call history and get the answers.
More Conference Call Features