Taking conference call notes can seem like a menial task. But it's not! Meeting notes are vital to a business' productivity as they hold the key to transforming conference calls from literal talk into actual action.  
And while taking notes might seem simple, there's a lot more that goes into taking good conference call notes than meets the eye. Taking notes is a science. And if you already know how to take minutes for a meeting, you're well on your way to being able to take great notes for a conference call. 

It's All About the Prep
One of the most important steps to taking great conference call notes is good preparation. First, you'll always want to prepare a detailed agenda ahead of the conference call. Be sure to send the agenda to each of the participants well in advance of the call's scheduled day. You want to make sure everyone on the call also has ample time to prepare. 
A key part of distributing a good conference call agenda ahead of time is setting reasonable expectations. An effective conference call relies on everyone knowing exactly what is expected of them before the call starts. Make sure your agenda spells out clearly:  
Who is talking about what on the call 
When there is a dedicated time for questions and open discussion 
Additionally, you want to make sure everyone attending the call has the correct dial-in numbers and that the instructions for joining the call are clear and easy to follow. If certain participants on the call haven't ever met in person, make sure to leave ample room for introductions at the top of the call. 
And when it comes to attendees and your job of taking conference call notes, make sure you know exactly who is going to be on the call. Acquaint yourself with all of the participants, their names and their titles. Having this information ahead of time will make your job significantly easier.

Note-Taking Logistics
It may seem obvious, but make sure you know exactly how you're going to be taking your conference call notes. Some people like to write everything down on pen and paper while others prefer to type everything out into a Word document. Whichever way works best for you, make sure you are fully prepared before the call starts.  
If you plan on writing everything down, ensure that you have a good notepad and a few pens or pencils. You don't want to have to duck out of the call at a critical point to ask around the office for a working pen and more paper if you run out.  
If you plan on typing, make sure that your laptop is fully charged. You don't want it dying on you during the call.

Edit After-the-Fact
As you're taking conference call notes, keep in mind that is best to try to take down as much detail as possible during the call itself. Don't worry if you aren't totally tracking the direction of the call. You'll have time to make sense of everything after the call is over. 
If you're someone who already knows how to take minutes for a meeting, then you probably know that it's best not to try to pull out the highlights as you go. Conference calls are conversations, and even the most robust and detailed agenda can't predict when something slightly off topic but super important will get discussed on the call. 
It's much harder to try and remember an important detail that you didn't write down because it didn't seem like a highlight. Once the call is finished, it's a lot easier to edit out the less important details than it is to remember something not in your notes. Hindsight is 2020 in this case, and with detailed notes you're setting yourself up to have all the info you'll need to compile amazing conference call notes.
Let Us Show You The Difference!
Schedule a demo of our pain-free conference calling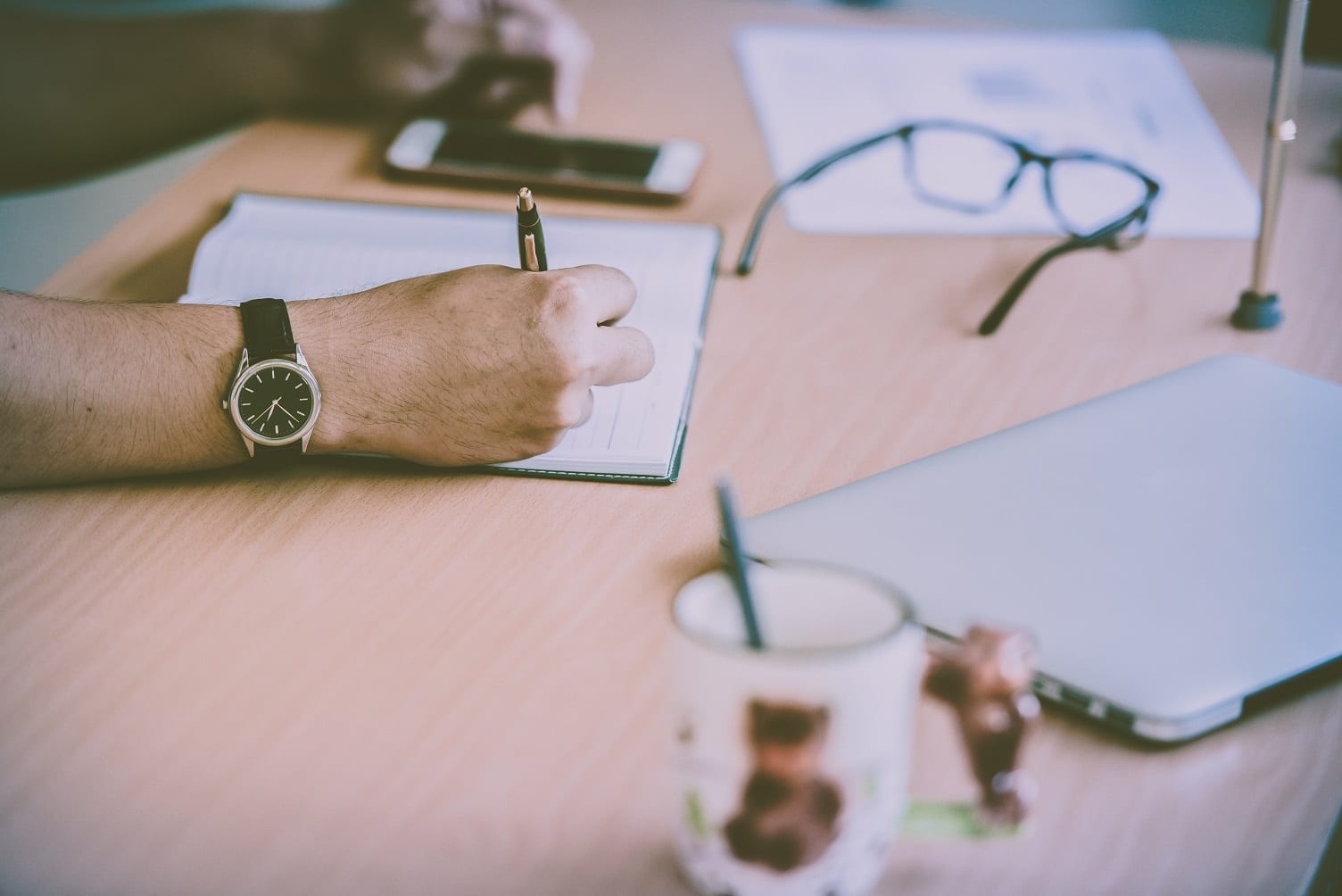 Take Better Notes with Better
Audio Conferencing!
Improve your notes and conferencing experience with crystal clear audio.  Schedule a demo today.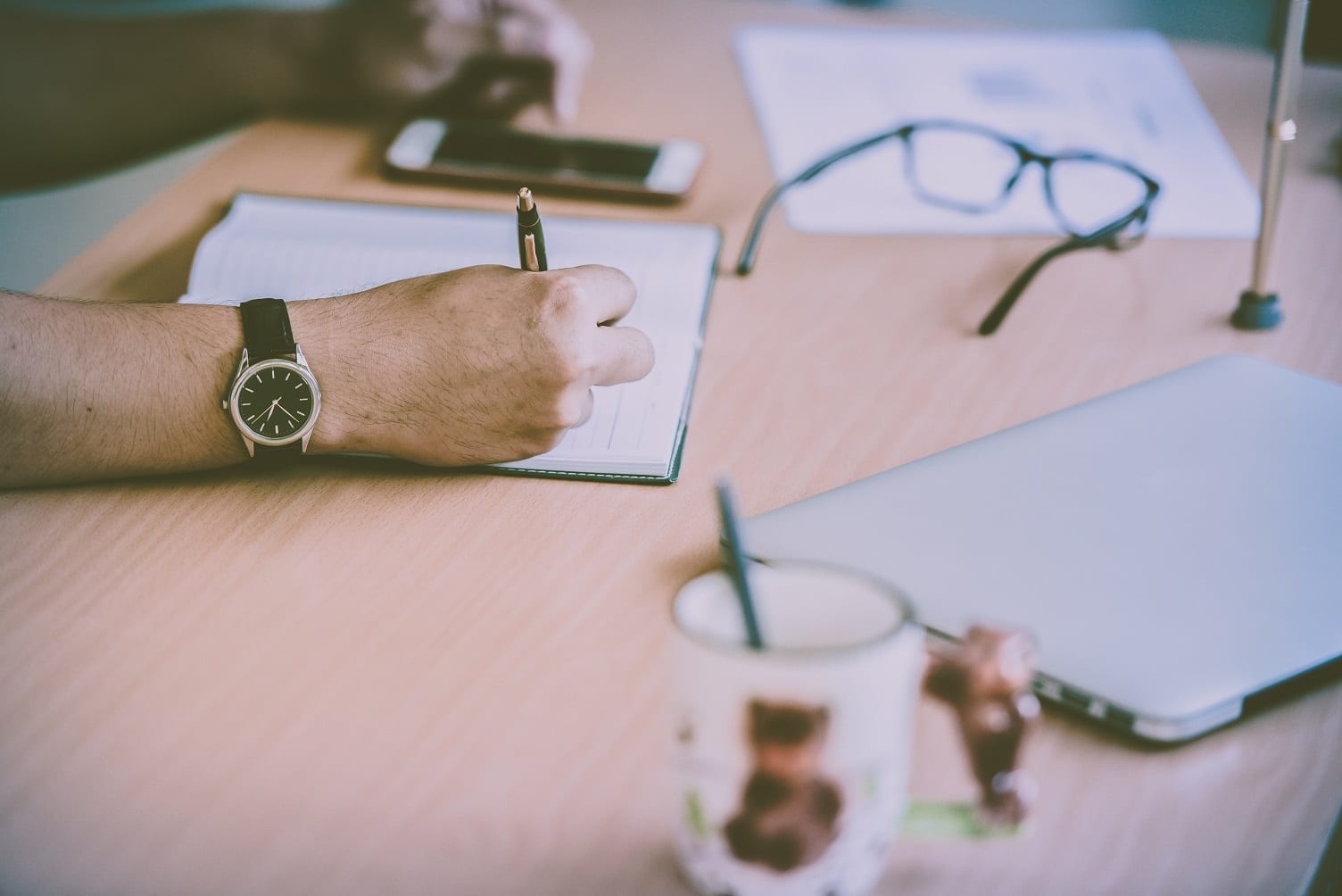 Let Us Show You The Difference!
Schedule a demo of our pain-free conference calling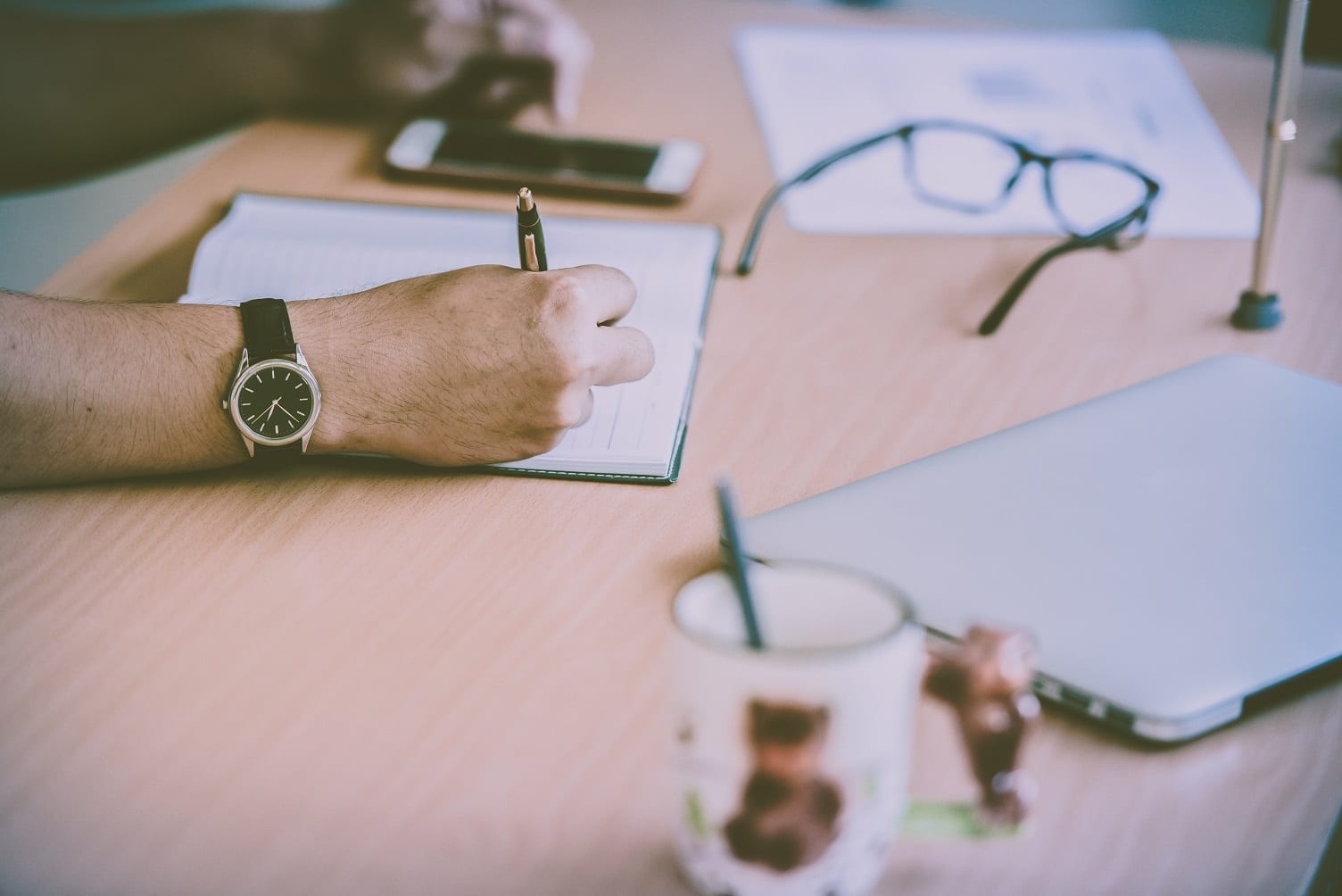 Helpful Tools for Taking Great Conference Call Notes
No matter how detailed you are and how fast you can take down everything that's happening, you're still bound to miss something here or there. That's where technology can step in to help out. Lots of phone conferencing providers, like Branded Bridge Line, offer a conference call recording option, which can take your conference call notes to the next level. 
Once you're logged into the Branded Bridge Line call management interface, it's a simple click to turn on call recording. That way, if you remember something from the call that's not in your notes, it's easy to go back and check the recording.  
Additionally, if the call is going to be especially detailed or important, some conference call providers offer a call transcription service. Branded Bridge Line's transcription option is perfect if you are hosting a call with people from several different offices who you might not be familiar with, or if a VP will be attending the call.  
One thing to note about conference call transcription services is that some providers use AI for their transcriptions while others use real humans. We always recommend going with a real human transcription as conference calls often feature jargon or language that is specific to a business that AI tends to get wrong. It can be frustrating to pay for a transcription and then have to go back and listen to the recording anyway. 
Pro-Tip: Don't solely rely on transcriptions and recordings. Nothing is a substitute for good notes. While these tools are powerful additions, your own conference call notes are going to be the most help when it comes to compiling a call summary.

Organizing Notes After the Call
The most important part of taking good conference call notes is the post-conference organization. Conference calls are a conversation, so the call most likely won't go in a perfectly logical or easy-to-follow order. It's up to you as the note taker to organize the entirety of the call into a cohesive summary. 
As you go back over your notes, try to thread together thoughts and comments that are related to each other. Keep in mind that they might not all have happened at the same point during the call.  
Pro-Tip: It's best to tackle the call organization and summary directly after the call takes place. The sooner you can put all the notes together, the better you'll remember the call and the most important parts. Organizing the entire call into a succinct summary is easiest when the call is still fresh in your mind.

Breaking Down a Conference Call Summary
There are three main parts to a call summary, assuming you took good conference call notes. While specific summaries vary based on various types of businesses, the following three sections are the foundation of every conference call summary. 
Participants. The first section is a list of all the call participants. It's best to include full names and their job titles. If the call had participants from various locations and departments, this information can be helpful as well. 
Conference Summary. In this section, you'll break down what happened on the call. Keep this as brief as possible, knowing that no one has time to read a full transcript of the call. Use your notes to pull out the key highlights and comments. 
Action Items. This section is vital! Make sure to list out everything that needs to get done that was discussed on the call. Each action item must get assigned to a specific person. Make sure to highlight everyone's name so it's totally clear what is expected of them in the days and weeks following the call.

Send Out Your Organized Notes with Pride!
You put a lot of work into compiling the best notes possible, make sure you take the final step of sending them out with pride. While taking conference call notes can seem like a thankless job, it's ultimately an invaluable part of the conference call itself (and is important to know how to do if you ever want to learn how to lead a conference call). Having good notes after a call is over keeps everyone on task, accountable, and ultimately keeps the business moving forward.