The keys to a successful tele-sermon are simple setup for the speaker and easy access for the congregation. It's essential you pick a teleconferencing solution that has built-in features specifically designed for tele-sermons. Here are some of the key features to look for in a teleseminar conferencing solution.
A teleseminar is similar to the traditional seminar but hosted over a bridge line or teleconference that uses only audio. Easily accessible by computer or phone, teleseminar services are ideal for large church conferencing, with the ability to support an expansive network and connectpeople from all over the world.
If your church congregation has members living in different cities or countries, a teleseminar service provides an easy and convenient way to connect the community. Holding tele-sermons is also a great way to accommodate those who cannot make it to church services in-person due to a health issues or mobility restrictions.
Key Features for Teleseminar Services
When hosting a teleseminar church service, it's important to find the best audio conferencing tools to support church groups of all sizes. Look for these 10 key features to simplify and enhance the call experience for your participants:
You'll want to find a conferencing system that supports a large number of callers. There's no way to predict how many members will opt for tele-sermon access, and you wouldn't want the call quality to suffer or members to be locked out.
With our advanced teleseminar tools, you can avoid call-in issues and have more productive group calls with:
Some conference call systems offer a configuration that is designed to reduce problems seen with a large number of callers such as ambient noise and distortion. Lecture mode allows a single speaker or moderator to talk while all other callers are muted. The moderator or callers have the ability to unmute should interaction be required.
With lecture mode, our auto-mutefeature enables moderatorsto mute all participants by default when theyenter the call or when someone is speaking. This teleseminar tool isa must, especially when there's one main speaker who needs to be heard clearly over a large audience. By making your church leaders moderators on a teleseminar, they can deliver their message without interruption and allow individual congregants to speak when appropriate.
Use a system with teleseminar tools that let you customize the message callers hear when they join the conference line. Some organizations use the playback feature to introduce themselves to their members who are waiting for the sermon to begin. Others use it to play back previously recorded sermons so members can access it on demand.
With our conference call playback feature, you can post a recording of your church service to your conference line so callers can listen to the sermon when it's convenient for them. You can also upload any pre-recorded .mp3 file to your conference line and make it available to your callers.
4. Custom Personalized Greeting
Adding a personalized message before each of your services will make congregants feel welcome and can help them get into the right mindset for worship. Enhance your church conferencing with our professionally recorded greetings that welcome your callers to the service. You can even upload a song for congregants to enjoy and sing along to while they wait for the sermon to begin.
5. Computer & Mobile Access
Look for a teleseminar services that allows you to easily broadcast live events using your computer. No need for expensive recording equipment! With Branded Bridge Line's teleseminar tools, all it takes is a single click to start and stop the broadcast to reduce the possibility of technical error.
Plus, with options built for audio conferencing for large groups, participants can effortlessly join tele-sermons from the convenience of their computer, mobile device, or landline with superior audio quality.
Let Us Show You The Difference!
Schedule a demo of our pain-free conference calling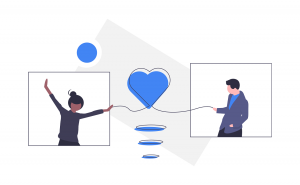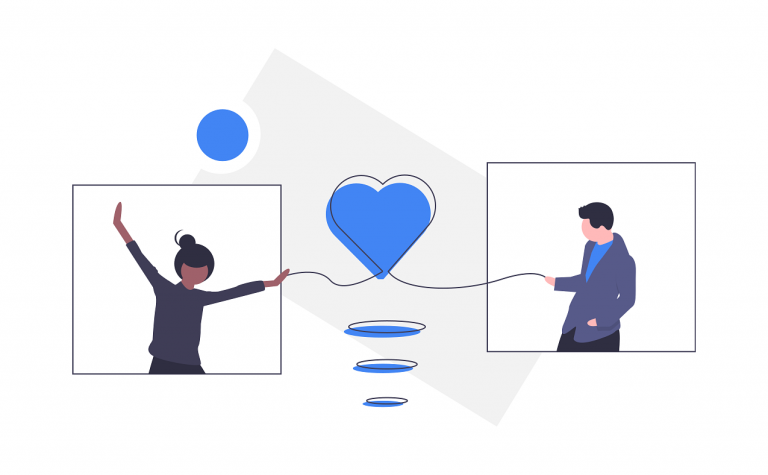 Look for a teleseminar service that has a mobile app so you can host or join meetings from anywhere in the world. Branded Bridge Line offers both iPhone and Android conference call apps to make it easy to connect to your teleseminar church services while you're on the go.
Teleseminar tools that offer a simple interface allow the speaker to manage the call and see who's on with ease. Customization features like moderator PINs, customized hold music, and allowing callers to join by computer can also help you differentiate your teleseminar church services from the rest.
With Branded Bridge Line, you have access to an easy-to-use dashboard with the teleseminar tools you need to ensure your call runs smoothly. You can quickly see who has joined the call, manually add or remove callers, and even lock the call if you don't want anyone else to join. You can easily record tele-sermons, call on participants with their hands raised, and share your screen with just a few clicks.  
It's essential to look for a service that lets you record your church services and store them. This will allow you to publish recorded sermons on a website, re-broadcast them over a conference call at a later time, or post them to your line for congregants to play back at their convenience.
With our teleseminar service, you get free conference call recordings, unlimited storage,and downloadable files that you can listen to offline.
As tele-sermons grow in popularity, there's a need to collect offerings electronically. Few teleseminar tools offer the capability, but those that create a simple mechanism for callers to contribute are invaluable. You might consider using a third-party app as a means to collect donations from church members.
Last, but probably most importantly, use a teleseminar service that is highly reliable. Look for a professional service that's dedicated to providing great customer support. Your members will be counting on it.
Try a Teleseminar Service Designed for Churches
Schedule a free demo to see how Branded Bridge Line can make church conferencing easier for you and better for your congregation.
Chat with a live representative who can answer all of your questions.

Speak to a sales representative who can help you choose the best plan.
Schedule a call or live demo with a sales expert at a time that works best for you.