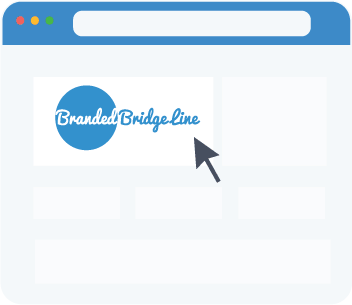 Audio Conferencing from your Browser
Audio conferencing has never been easier. Get crystal clear
HD audio
from your browser. When it's time for your audio conference to start, just click the "join from browser" link in your
conference call management
user interface and launch the call in your browser. Never pick up a cell phone or leave your work screen again.  You can also share the link with other participants so they can
join your call
from their browser. This is useful for those in areas of poor cell coverage or those in remote parts of the world that want to avoid international or long distance fees. Branded Bridge Line tries to make access to your audio conferencing easy enough for your parents to join!  When we've done that, we know we've created a good business service!
High Quality Audio Conferencing Services
Using an audio conferencing solution that incorporates voice over IP offers added sound quality that can't be found over traditional phone lines. The digital sound quality coupled with technology designed to reduce latency in the communication channel improves the overall call quality and productivity of your audio conference. Branded Bridge Line's
join from browser
features provides low latency voice over IP capabilities with sound quality unmatched by any public-switched telephone network (PSTN).
Toll-free International Audio Conference
International toll-free audio conferencing
is hard to come by. Often times, toll-free numbers are not accessible outside of the United States. Branded Bridge Line's join from browser functionality allows international callers from all over the world to join your audio conference without incurring international fees. As long as there is reliable Internet connectivity, you callers can join in. Providing your customers a URL that will allow them to access your call for free will be greatly appreciated!
Simple Audio Conferencing Solutions
Have you compared how much time it takes from the time you start dialing a number to the time you've actually entered your audio conference? We designed our service to be the easiest to operate and fastest to establish a call. We make PINs optional to eliminate the time-consuming, error-prone process of entering an access code to join a call. With join from browser it's as easy as clicking a link in your browser from your computer or your mobile device. That makes us the audio conferencing solution with the fastest call access time in the industry.
More Audio Conference Features