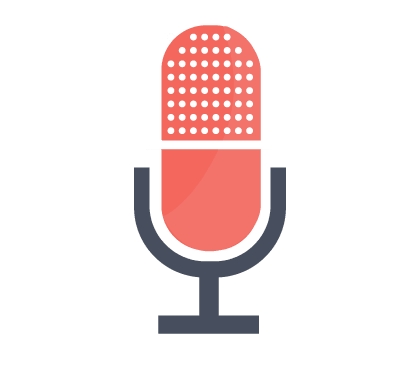 Call Recordings
Ever wish you could verify details from a meeting or fill in the gaps in your notes? With Branded Bridge Line we offer free conference call recording so you can record your audio conferences, play them back later or send them to people who were unable to attend.  Call recordings are valuable to industries that rely on a physical record of a conversation.  Few conference call services provide recordings so easily.
Free, unlimited storage
Along with free conference call recording, we provide free, unlimited storage for your recorded calls. You can turn on call recording from your line settings. Once the feature is on, each call will be recorded as an .mp3 file and made available in your call records for download.

Host Call Recordings Yourself
Do you have earnings calls, meetups,
podcasts
, or other calls you'd like to make publicly available? That's easy, just email us at
Branded Bridge Line Support
and we'll provide you with the code snippet to include on your website. That code snippet will make all of your calls for a particular line available on your website. If you'd like some call recordings private and some hosted on your website, you can add two dedicated phone numbers to your account and only use the code snippet for one phone number making call recordings available on your website. Call recordings for the private phone number would continue to be hosted on your Branded Bridge Line dashboard free of charge!
Transcribe Your Recordings
Would it be more efficient for you to have a searchable version of the call recording? Having a written, electronic copy of a conference call provides searchable documentation that can be attached to notes or minutes to preserve the detail crucial to your business. We offer accurate and affordable
transcription services
for your call recordings. Our highly trained and experienced transcription professionals can create a transcription usually within 48 hours of your request. Although many services use software to produce transcriptions, we understand the importance of an accurate and private electronic copy of key meetings. That's why we only offer human transcriptions. A conference call service offering electronic transcriptions often delivers transcriptions fraught with errors and provides little value. To access transcriptions, log on to your dashboard and go to your call recordings. Just click the transcription button next to the call you want transcribed.

Sign up
for a free trial of our Branded Bridge Line service today to experience the difference first-hand.
More Conference Call Features