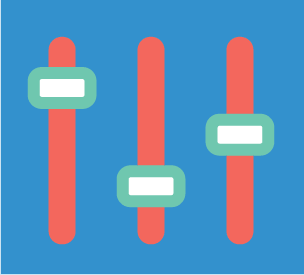 Conference Call System with In-Call Controls
Branded Bridge Line provides a rich set of in-call controls that allow you to manage your conference call from your phone without having to log in to our call management interface.  This is great when you're on the road and not in front of a computer.  You have access to many of the same advanced call management features available in your conference call system dashboard.
Our conference call system was designed with the busy traveler in mind. When you're on your mobile device and need access to some of the advanced call management features available in your dashboard, use the following commands:
*2 – Caller Count: Tells the user how many total participants are on the line
*3 – Roll Call: Announces the phone numbers of the other participants on the call
*6 – Mute/Unmute
** – Verbal list of all in-call commands.
Secure Conference Call System
We pride ourselves in offering a secure conference call system that you can rely on for your most sensitive calls. You don't have to worry about unwanted callers or callers joining early for the next meeting. Using our in-call commands or your Branded Bridge Line call management UI, you can always see who's on your call. You don't have to disrupt your calls with "Who's on?" and you certainly don't have to be embarrassed that you said something you shouldn't have to a colleague after your client joined.
Conference Call Management UI
When you're near a computer while on your conference call, always remember that you can login to your Branded Bridge Line dashboard to manage your conference call. This interface provides you with a wide variety of call controls not available on your phone.

From your dashboard, you have the ability to control all of the lines associated with your account. You can see which lines are active, who's on the call and how long the call has been in progress. While a call is active, you can manage various aspects of the call:
Call Lock: Allows you to lock the call so others don't mistakenly join you call. This is useful if your call runs long and another call is scheduled for the same line.
Caller Mute: Mutes the audio for a selected participant. This is useful if a caller has background noise that is disrupting the call
Caller Deaf: Causes the selected participant to no longer hear what's being said on the call. This is useful to conduct sidebar conversations with certain callers
Caller Boot: Allows you to remove a selected participant from the call. This is useful for removing unwanted callers
Caller Nudge: Gets the attention of a selected participant by sending them a quiet tone. This is useful for bringing the multi-tasker back into the meeting
More Conference Call Features