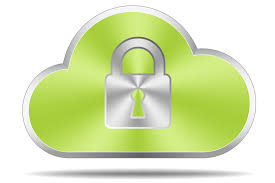 Secure Conference Bridge
Branded Bridge Line offers secure conference bridge services that put your brand first. Never worry about unwanted callers or callers joining early for the next meeting. And never, ever share your conference line with other companies like you have to with a free conference call provider!
We offer
dedicated conference lines
from only
Tier 1 Carriers
as well as advanced call management features for keeping your calls private. All communications are encrypted using strong SSL and our website meets the extended validation certificate standard unlike most other conference call providers. Our service provides all of this while also providing
outstanding voice quality
, a professionally recorded
call greeting
to announce your brand to your callers and
international calling
included in every plan.
PINS or no PINS?
You control the security of your conference bridge. Add a PIN for participants, a PIN for the moderator or add one for both. When you enable PINs, callers can only enter the audio conference if they enter the correct PIN. You can have different PINs and PIN configurations for each of your conference lines. Using your call management interface, you can also change the PIN for each of your lines as often as you'd like.
Dedicated Lines
All of our
plans
feature dedicated lines. A dedicated line is a conference line that's dedicated to your company and is never shared with other companies. Dedicated conference lines provide fast, secure access and are able to be branded uniquely for your business!
Conference Bridge Lock
Have you ever had a highly sensitive call and you're not sure who's on the call or you're worried that people scheduled for a call after yours may jump on the call before it's time for their meeting? We've had these same concerns, so unlike other conference call providers, we built all of the features necessary to give you piece of mind that your conference call is secure. Log on to your dashboard to monitor who's joined your call. Use the boot feature to kick off unwanted participants. And best of all, when you're participants have joined, lock the call so that if others attempt to join, they have to wait until your current call is finished.
To access Call Lock
:
Log on to your Branded Bridge Line Dashboard
Wait for all participants to join
Click Call Lock on the conference line tile

Sign up
for a free trial of our Branded Bridge Line service today to experience the difference first-hand.
More Conferencing Features