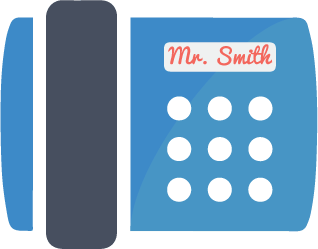 Conference Lines Dedicated To Your Brand. Meet the "5 Star" Conference Bridge
Branded Bridge Line features dedicated lines for your conference bridge. A dedicated line is a phone number that is dedicated to your business, it's not shared with other companies and does not require an access code. This feature alone is enough to establish our product as the Rolls Royce ™ of audio conference bridge solutions.
Choose the plan that has the right number of lines for your business
Setting up conference lines is easy
Have a conference bridge up in minutes on your dedicated conference line!
1)Sign up for a plan
2)Choose the country and area code of the number you want
3)Request your professional greeting
4)Join the call by calling the number or sharing a link that will allow you to join the conference call from your browser!
Highly Customizable Conference lines
With a dedicated conference line, you choose the area code or country you want the conference line in. We offer numbers in over 80 countries and any area code in the United States, including those hard to get area codes. A 212 area code would be impressive to your customers. Have international customers? No problem, with our dedicated lines, we can tie many lines together so that your international customers can dial a local number and access a conference call in another country.


Conference Bridge without Lengthy Access Codes
The most typical issue delaying a conference call is the access code, people forget them or mistype them. They're also difficult when traveling. We provide dedicated lines so there is no need to have a mandatory access code or PIN. You can go PIN-less, your clients will appreciate that. Or if you'd prefer to secure your line with a conference access code, we let you do that too. It's your line!
Try a dedicated line by signing up for a free trial.
More Conference Bridge Features