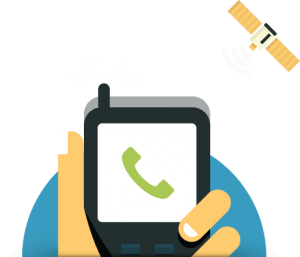 Audio Conference Bridge Services
Audio bridge services from Branded Bridge Line are secure and professional. You can select your
dedicated conference lines
in just about any area code, domestically or internationally and add a free, professionally recorded
branded greeting
. We offer numbers in over
50 countries
and numbers in every area code in the US, including hard to get ones like the
212 area code
. After you
sign up
, pick your number, brand your line and get down to business.
Try a 14 day Free Trial
Conference Bridge Area Codes that Matter
Often times your brand can be associated with the location of your business and therefore it's important for customers to know where your business is located. Entertaining your customers on an audio conference bridge in your area code creates a continuity for them that other audio conference bridge services can't do when they provided you with a shared a line located in a state and city far from your location. At Branded Bridge Line, we have amassed and inventory of phone numbers that will allow you to pick the right number for your business.
Global Conference Bridge Services
International toll-free audio conferencing
is hard to come by. Often times, toll-free numbers are not accessible outside of the United States. Branded Bridge Line offers numbers in over
50 countries
allowing international callers from all over the world to join your audio conference bridge without incurring international fees. Here's how it works.
Sign up for a plan that includes multiple lines or add an additional line to your existing plan
Pick phone numbers in the countries that your callers will be joining from
Email support and ask that we tie your lines together
We will tie the lines requested together, creating a conference bridge that can be joined from those countries without international toll fees. Your callers simply dial their local number and they will join you on your call.
An Audio Conference Bridge in Any Market
Branded Bridge Line also allows you to expand your presence. Is your headquarters in LA, but your sales office is in New York. Get a package with two lines. Choose one line in LA and one in New York. Sometimes things as simple as a
212 area code
area code bring credibility to your business and provide comfort to your clients.
More Conference Bridge Features